Concert Review: High Diver At Ghost
I am a metalhead. This was not a metal show. I still liked it. Here's why: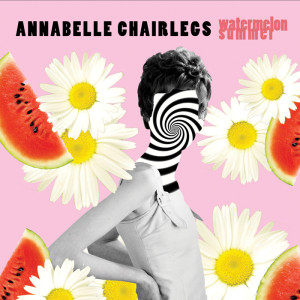 Catnip Tea had a very organic, jam band kind of sound.   They played music that was refreshingly mellow, but distinctly rock. Some songs were more introspective while others were more fun, but each track was catchy as hell. I also liked the twist they put in their cover of No Rain by Blind Melon, which sounded great.  However, I liked their original material better.
Jackson Boone is a singer/songwriter accompanied by a drummer, bassist, and guitarist. He had a chill, psychedelic style, and the celestial lyrics were mesmerising.   The only thing that bothered me was the dopey hat and cape worn over street clothes. If you're going to dress up like a wizard, go all out or don't even bother. A half-assed get up is just distracting. Then again, he is from Portland, so maybe that is his normal attire.
Annabelle Chairlegs definitely had the most energy. I especially enjoyed the songs with surf rock style twang, namely Future Jelly. Equally impressive was the drummer's ability to pound the skins and sing simultaneously. His voice contrasted the sweeter female vocals, and brought more depth to the bubbly, almost saccharine music.
High Diver concluded the show with their somewhat ambient, somewhat heavy compositions. Although they are very emotionally driven and angsty, the songs were more soft than what I usually prefer. However, I always appreciate good lyrics and crestfallen melodies. The bittersweet nature of High Diver was a perfect way to close the night.
The bands were all very talented, but my heart lies in heavier territory. I totally felt like a fish out of water. I  lit up when I saw what appeared to be a mosh pit, but I was disappointed to see that the audience was just flailing around without hitting each other. If I wanted to see a bunch of hipsters convulsing, I would invite them to a hot tub party and then drop a toaster in the Jacuzzi. Too mean? Don't care. Three stars out of five.