Band Profile: The Strange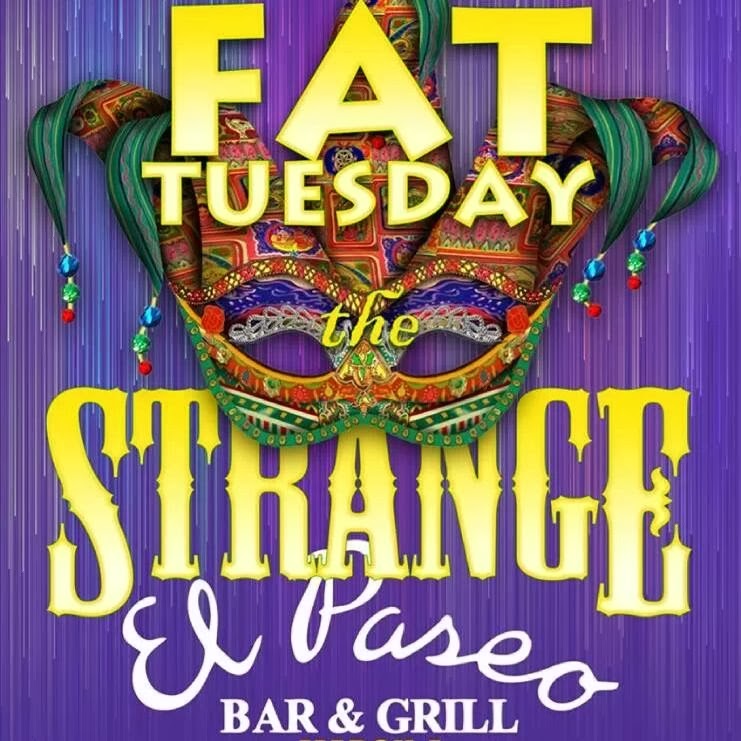 Put the Ventures' Pipeline, Eric Johnson's Cliffs Of Dover, and Black Sabbath's Planet Caravan in a blender. You'll get The Strange. The music is rhythmic, bluesy, and centered around the all-important riff. One band member mused that they sound "like surf rock without the water. Instead of surfboards, we have skateboards." Indeed, the sound is distinctly New Mexican, and their understated groove leaves the listener thirsty for more desert-grown Americana Rock. Their sound is very gradient; slow jams intensify into louder, faster pieces, and sometimes even shredding.
This music was the perfect soundtrack to a starlit, rainy Mardi Gras night. The whole experience was surreal. Imagine being surrounded by mask-wearing drunkards, swaying and headbanging to these intoxicating jams. The weirdest part of the show was when the venue was busting at the seams with a traveling brass band, who opened for the featured act. I'm not a huge fan of Brass, but I'm sure it was just dandy if you're into that sort of thing. El Paseo is just a small tavern, and it was packed with a huge audience. Plus it was funny to see middle aged Tuba players wearing dozens of Mardi Gras beads and outrageous costumes.
I digress. The Strange are a refreshing new take on local music.  When the show promoter claimed they were "Santa Fe's favorite band", I assumed it was a hyperbole. Now, I agree that they are easily one of the most popular bands from my home town.
As much as I can gush about them, Rolling Stone (among others) already beat me to the punch. Check them out on Reverbnation and Facebook.
My verdict? They sound pretty flipping legit. Four stars out of five.