Upcoming Albums and Events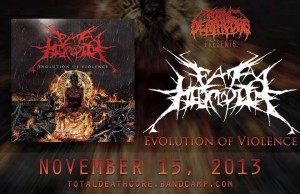 Eat A Helicopter are dropping their highly anticipated album, Evolution Of Violence, this Friday. This Deathcore group from Albuqurque, NM have already gained an international audience. Fans from all over the world are chomping at the bit to hear the new material, which will be featured on Total Deathcore's bandcamp page. The band has already tantalized us with the single, Chemically Enslaved. That track alone is indicative of an exceptional album.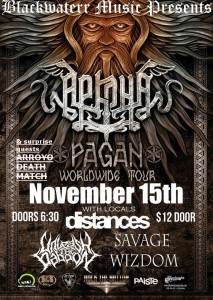 Arkona, a Pagan Metal band hailing from Russia, will be sharing the stage with locals at Blackwater Music. This is only one stop out of many during the Pagan Worldwide Tour. This concert will feature Prog, Pagan, Deathgrind, and Power Metal all in the same night! Support the local scene and bring your skateboard.