Upcoming Shows: June 2015 *UPDATED*

It's no secret that I'm a summer girl. June is when one is almost overwhelmed by the sheer volume of wicked concerts and other events. Here's what's popping in my neck of the woods: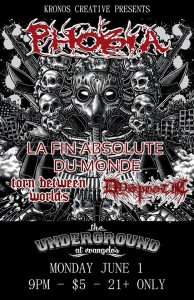 What better way to kick off the best month of the year than with this brutal show? The mighty Phobia headlines with support from La Fin Absolut Du Monde, plus local favorites Torn Between Worlds and Dysphotic. Remember that The Underground is a cash-only bar, so bring some bills and drink responsibly.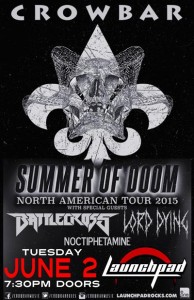 Noctiphetamine, Lord Dying, and Battlecross will be opening for Crowbar at Albuqurque's Launchpad. This is part of the Summer Of Doom Tour, so don't miss out.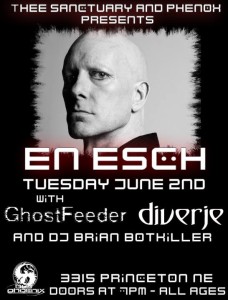 If you're into Goth, Industrial, or Aggro-Tech, check this out. This show will feature previous members of the legendary KMFDM.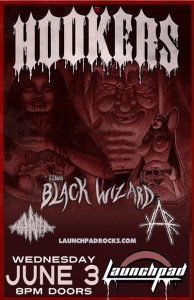 Hell yeah! I freaking love Hookers! Oh wait… It's a band? Never mind. All jokes aside, they will playing this concert with locals Black Wizard, Hanta, and Yar.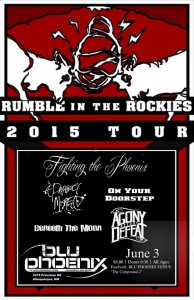 Fighting The Phoenix performs at Blu Phoenix on June 3rd. A Prophecy Misread, On Your Doorstep, Beneath This Moon, and Agony Before Defeat will also be playing.  On a side note, I thought there could only be one Phoenix at a time until it reincarnates from it's own ashes?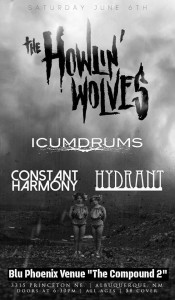 Blu Phoenix will host another show on the 6th, featuring The Howlin' Wolves, Icumdrums, Constant Harmony, and Hydrant. This is an all ages concert and starts fairly early at 6:30 pm. Cover is $8 at the door.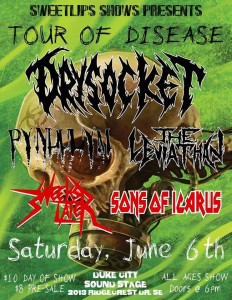 Tour Of Disease 2015 will be hitting Duke City Sound Stage on the 6th. Drysocket is traveling with The Leviathan, and they will be supported by Pyndulum,  3 Weeks Later, and Iron Maiden tribute band Sons Of Icarus. Save two bucks by purchasing advance tickets here.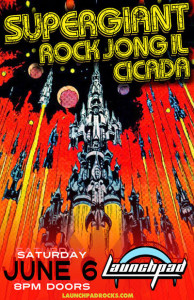 More fun at the Launchpad! This is a 21+ show and $5 at the door.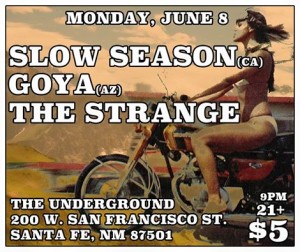 The Strange and more play at The Underground. It's not metal, but it still looks like it's going to rock.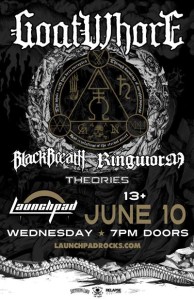 God, that line up is so hot that it's blasphemous. This show is 13+ with a bar for the grown-ups. But the flyer fails to answer one vital question: How much does it cost?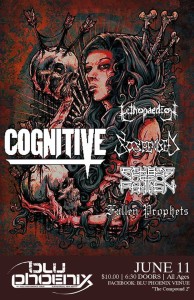 Yet another Blu Phoenix show. Cognitive is visiting from New Jersey, but otherwise the line up is comprised entirely of locals. $10 at the door, which open at 6:30.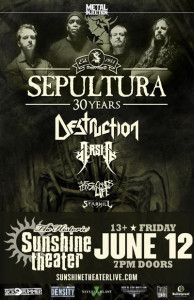 Sepultura are still thriving after 30 years in the game. Sure, the line up has changed, but their performance at Hellfest is a testament to their ability to withstand the test of time. The flyer says when and where this will happen, but again, HOW MUCH ARE THE TICKETS?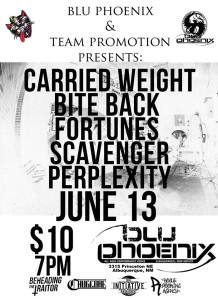 Damn, Blu Phoenix is one busy venue this month. Five bands will be playing on June 13th at 7 PM. This show is brought to you by Team Promotion.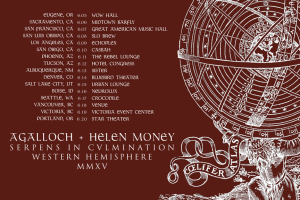 This tour hits Albuqurque bar Sister on June 13th. If you live elsewhere, just check the other tour dates to find one in or near your town.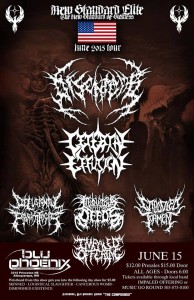 New Standard Elite is one of the heaviest and most notorious record labels in the metal industry. They sponsor this tour which will hit Albuqurque on June 15th, at (surprise!) Blu Phoenix.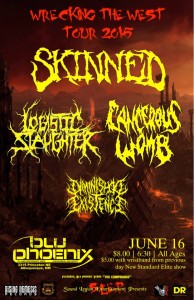 Skinned is fucking sick. They will be supported by Logistic Slaughter, Cancerous Womb, and Diminished Existence at my new favorite venue.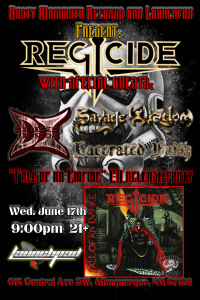 This CD release party will have tons of variety: Power metal, death metal, and more at Launchpad!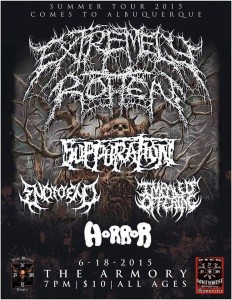 This summer tour hits The Armory on the 18th. Looks fuckin' killer. Don't miss the brutality! Plus it's all ages, so no excuses!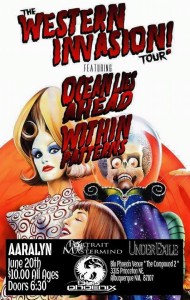 Aaralyn, Portrait Of A Mastermind, and Under Exile will be performing at this all-ages concert on June 20th at 6:30 PM. Cost of entry is $10.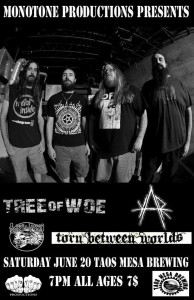 Here's a show for you Taos metalheads. Only $7 at the door to shred your face off. Come get some.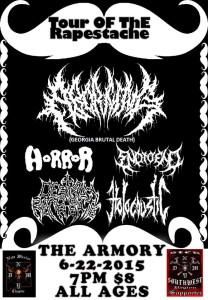 Another show at The Armory. Could you think of a slightly less creepy title for the concert next time? Jesus.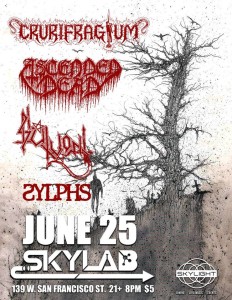 This show happens on my birthday, and as such it will be my present to  myself. If you go, I'll let you buy me a drink.
Feud Of Temptation and Illumina A.D will be sharing the stage with Otep on Sunday, June 28th. Damn it, Launchpad, I need to know how much these things will cost!