New Years Eve With As In We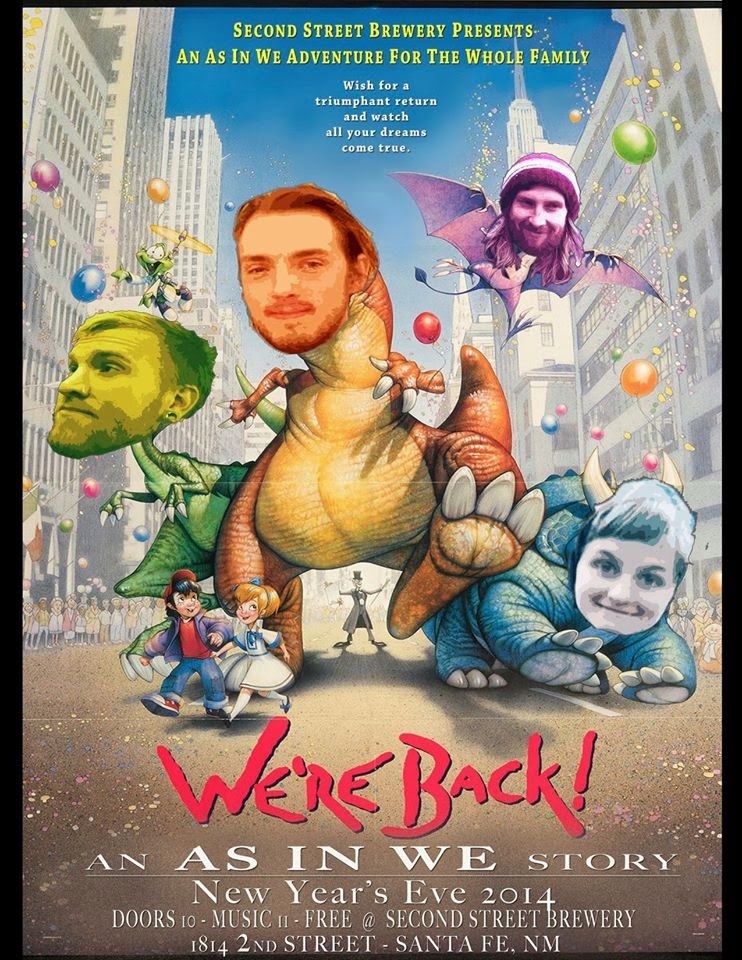 This is the kind of band that will have you moshing one minute and the next minute have you statue-still with your eyes closed. The music isn't exactly heavy, but it's not exactly happy either. The bittersweet compositions are a Pandora's box, with optimistic melodies belying percussive chaos. Although they are instrumental, As In We has an very bitter, aggressive, but introspective sound.
After what felt like eons of being without a favorite band, a triumphant return was well-timed for  New Years Eve/Day. The venue was packed with fans, headbanging, moshing, dancing, or just plain mesmerized by the music. This was a perfect way to end one year and begin the next.
It is quite possible that this is the last As In We show we'll see for a while (or ever.) Just in case, make sure to check out their music on Bandcamp, Reverbnation, Last.Fm, or their own website.
I have to say, this performance was excellent. Five stars out of five.