Upcoming Shows: October 2015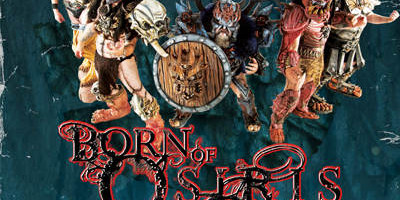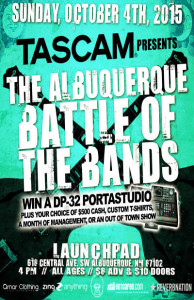 Launchpad hosts The Albuqurque Battle Of The Bands, but I would be more excited if there was more information about which bands will be performing.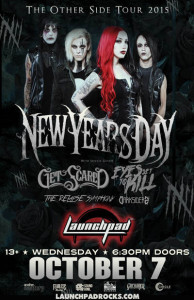 New Years Day headlines this show, with their creepy fellow rockers Get Scared, Eyes Set To Kill, and more. Tickets are $12.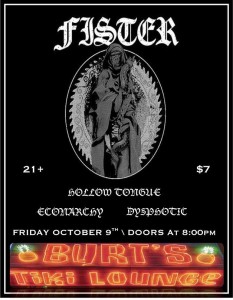 Fister will be performing at Burt's Tiki Lounge in Albuqurque on the 9th, with NM bands Hollow Tongue, Econarchy, and Dysphotic.
Now that's what I'm talking about! October 10th, come thrash with the likes of Suicidal Tendencies, Retox, Suspended, and Rock Jong Il.  Tickets are $20, and can be bought online or from the local bands.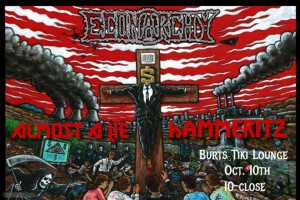 Econarchy, Almost A Lie, and Hammeritz will burn Burt's Tiki Lounge to a crisp. Have fun while it lasts. No cover charge.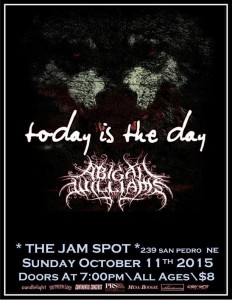 Although not mentioned on the flyer, Iceolus and Trash Planet will also be performing.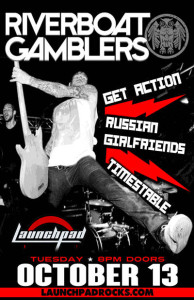 What time is it? Punk Rock o'clock! Come mosh with Riverboat Gamblers, Get Action, Russian Girlfriends, and Timestable at Launchpad on October 13. Tickets are $8 in advance, or $10 at the door.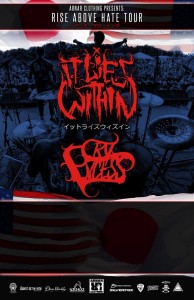 Blu Phoenix presents yet another excellent concert on October 13th.  Doors open at 6:30 and cover is $10.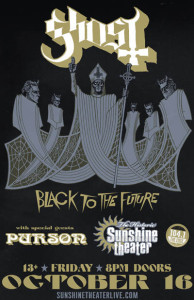 These tickets are the odd price of $24.60. Don't shoot the messenger.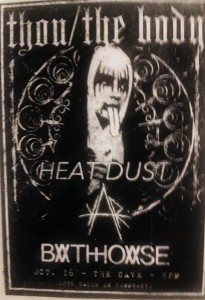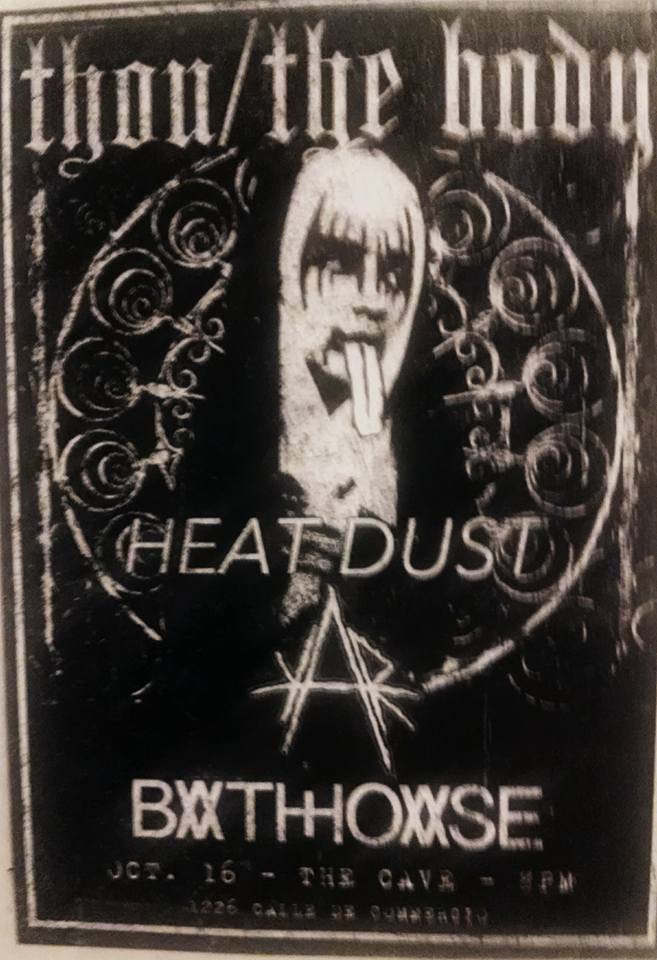 Check out this heavy duty metal at The Cave in Santa Fe, 8 pm on October 16th. . As always, bring some cash for the touring bands. Come for the music, stay for the revamped half-pipe.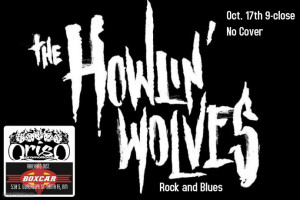 The Howlin' Wolves will be rocking out at Boxcar, a relatively new Santa Fe venue. No cover charge!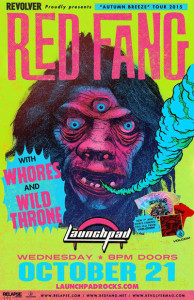 Revolver magazine presents Red Fang with Whores and Wild Throne as the 2015 "Autumn Breeze" tour.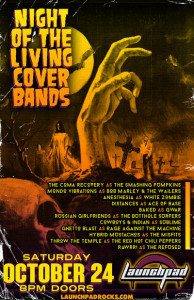 Damn, this looks like fun! Lots of different genres for every taste. Our local bands of New Mexico will perform their renditions of iconic classics. Cover at the door is $7, but you can save two bucks by getting them presale.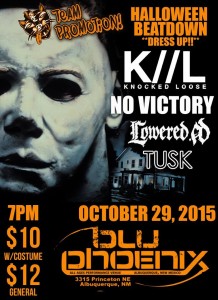 Blu Phoenix presents Halloween Beatdown, with Knocked Loose, No Victory, and more on October 29th.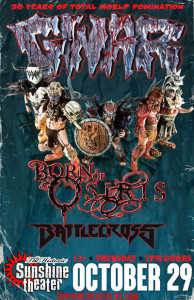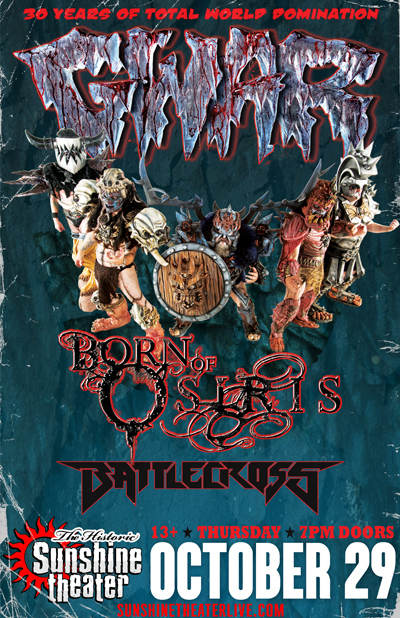 What the fuck! So many awesome bands with diverse musical backgrounds, not to mention outrageous theatrics! Can't go wrong for $19.
Here's another line up that is too good to be true. Soulfly, Soilwork, and Decapitated are each titans in their own right, not to mention two more opening bands.  Cost of entry is a mere $20.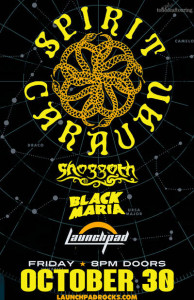 For all you fans of Stoner Metal and Doom, check out this sludgy line up.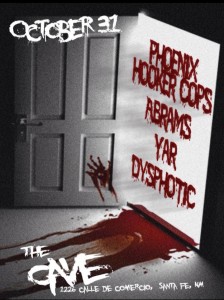 What better way to celebrate the best night of the year than getting your ass kicked at The Cave, with two local metal bands and two touring? Happy Halloween, bitches!