Upcoming Shows: September 2015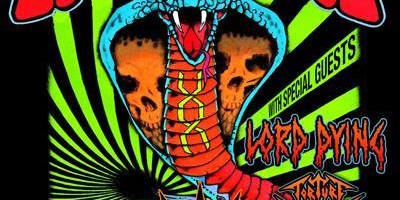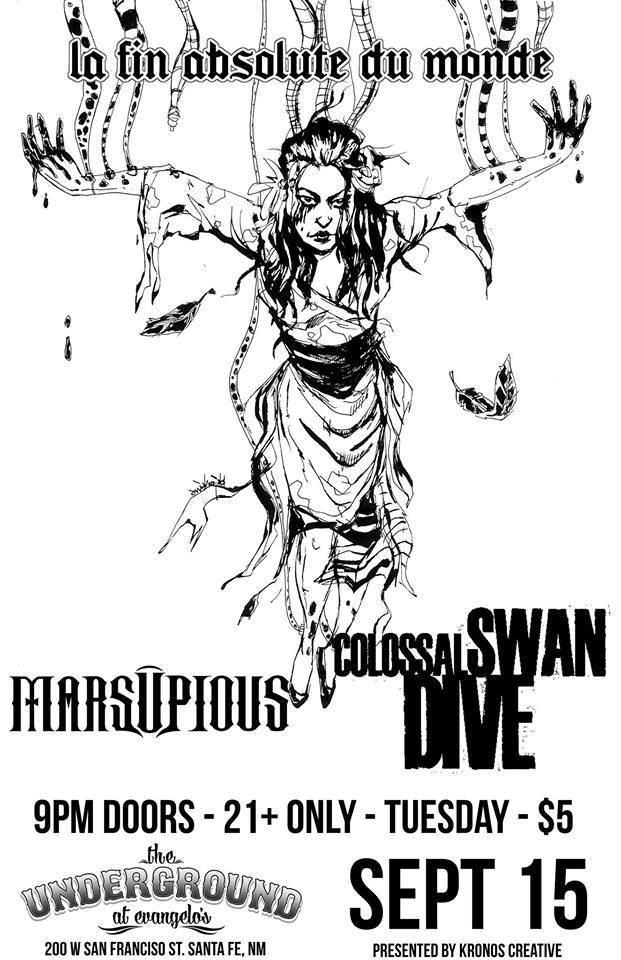 Kronos Creative presents La Fin Absolut Du Monde at The Underground, with support from Colossal Swan Dive and Marsupious.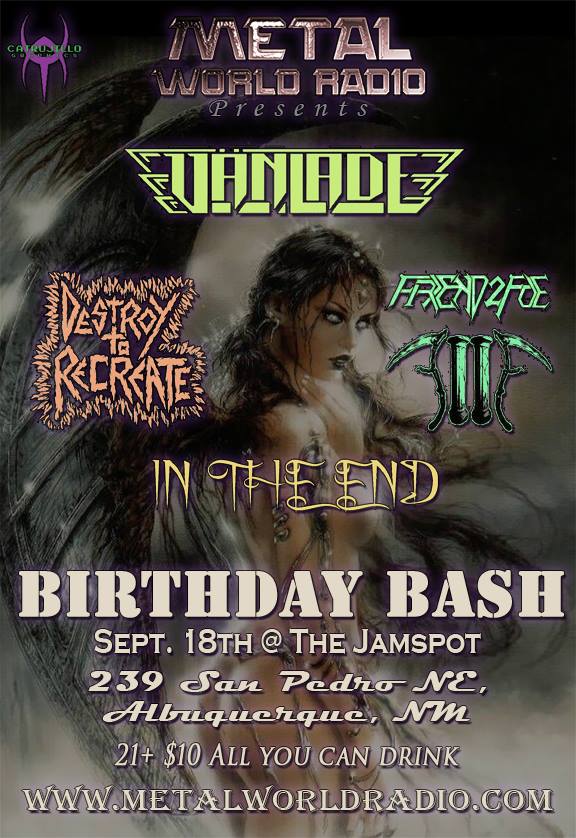 On September 18th, The Jamspot will be hosting Vanlade, with support from local bands Destroy To Recreate, Friend 2 Foe, and In The End.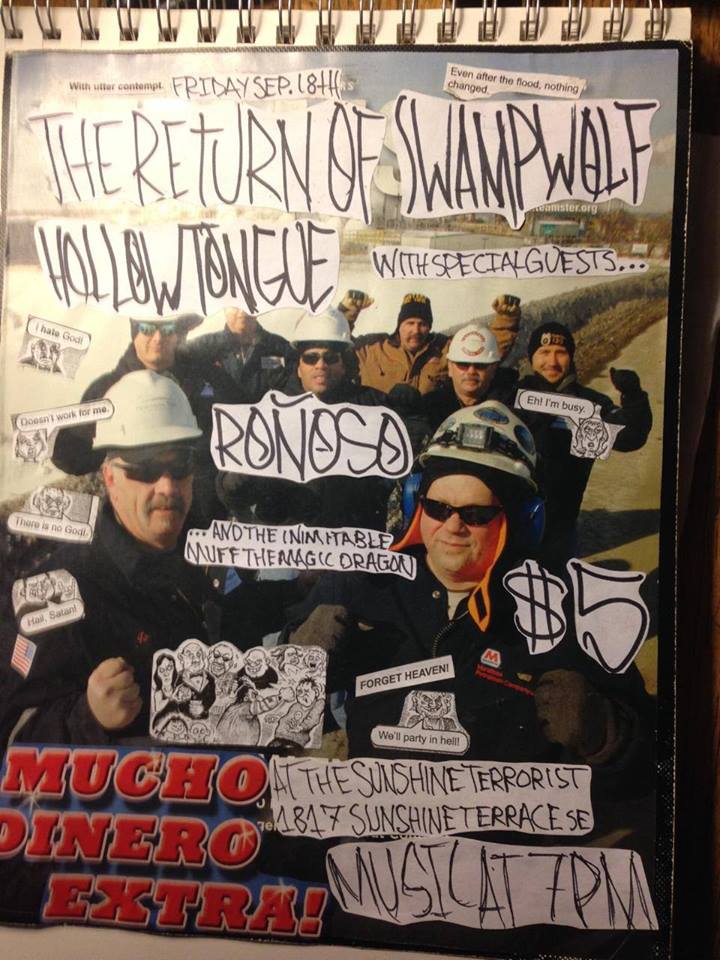 This show is damning evidence that the DIY scene is still alive and kicking. The madness goes down on September 18th at 7 pm, located at "The Sunshine Terrorist" (1817 Sunshine Terrace SE).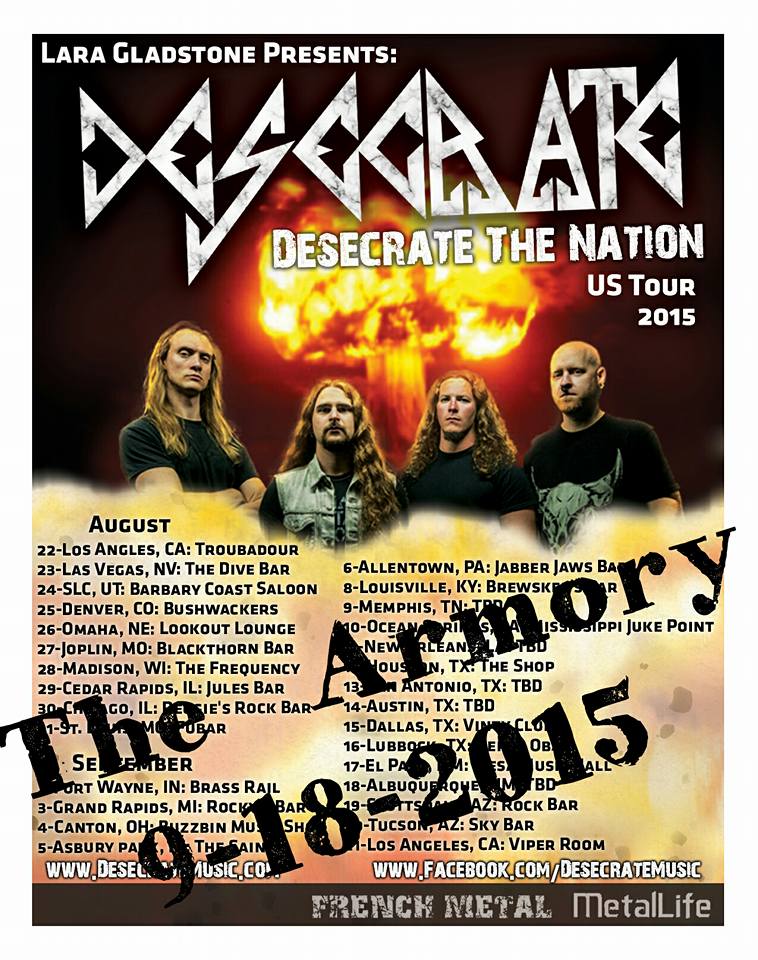 Desecrate is pillaging the US for their Desecrate Of The Nation tour 2015. They will be coming to Albuqurque on September 18th to perform at The Armory, located on 202 Wisconson Ave. Local openers include Noctiphetamine, End To End, Fallen Prophets, and Wulff. Cover is $8.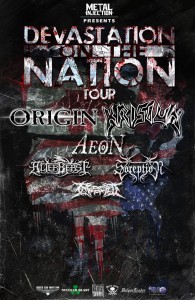 Metal Injection presents Devastation On The Nation tour 2015, with Origin, Aeon, Ingested, and others on the bill. On September 20, Blu Phoenix in Albuqurque will host the NM stop of the tour, at 3315 Princeton NE Avenue. Presale tickets are $18, or $22 at the door.
On September 22, Kronos Creative presents The Ongoing Dissension Tour at The Underground. Lord Of War and WRVTH headline, with Santa Fe bands Fields Of Elysium and Dysphotic as openers.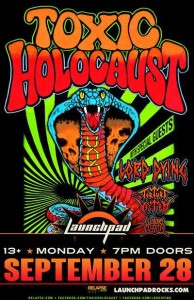 Albuqurque's Launchpad hosts TOXIC FREAKING HOLOCAUST (!) on September 28th, with fellow thrashers Lord Dying, Torture Victim, and Visions Of Death. You can buy presale tickets from the local bands for $13 a pop.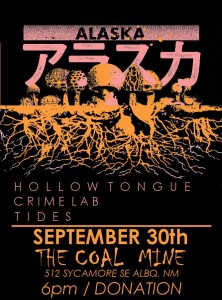 Alaska will be performing at The Coal Mine on September 30, along with Hollow Tongue, Crime Lab, and Tides. Bring a donation and bang your head.