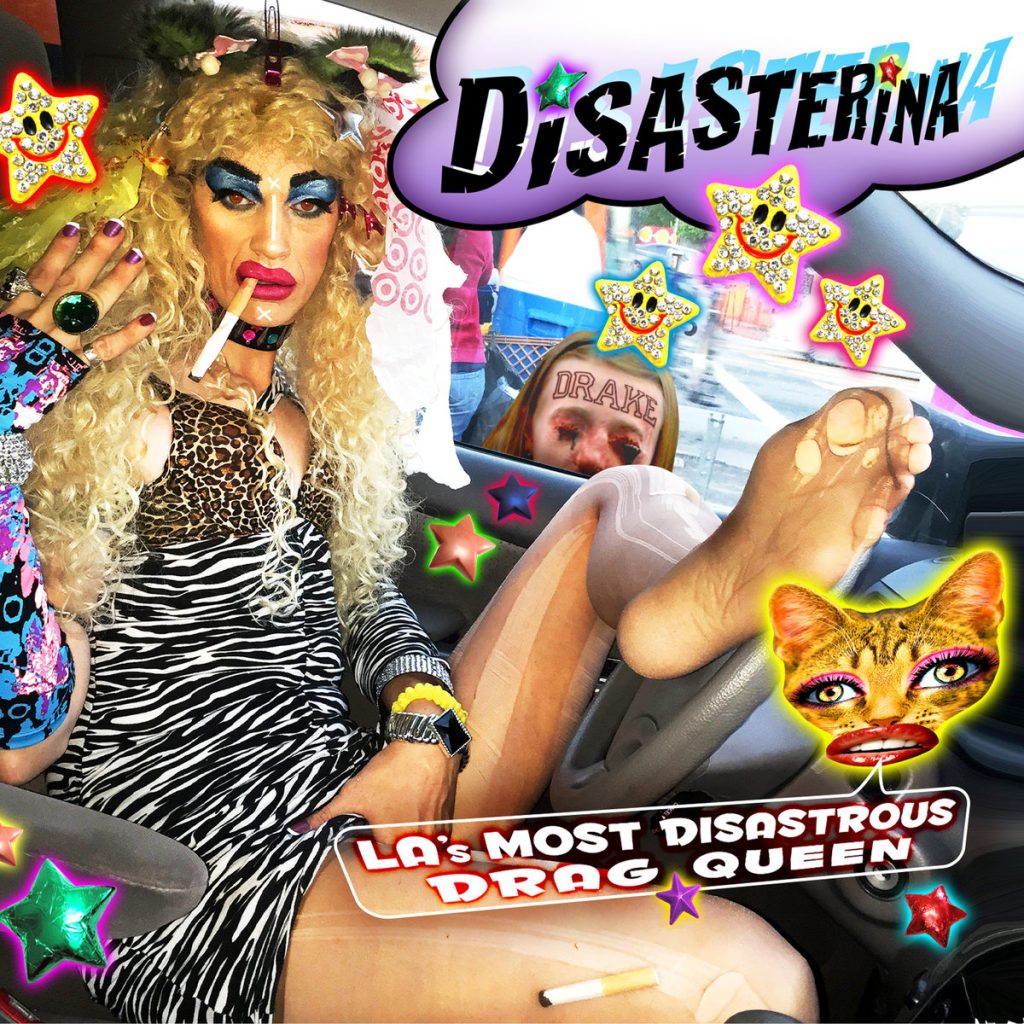 Disasterina is a drag queen, performer, and musician based in Los Angeles, California. Her new album, LA's Most Disastrous Drag Queen, lives up to her over-the-top reputation. Released by Entelodon Records, this album is true to the spirit of electronic dance music. Disasterina's song structures are ridiculously catchy. This is a throwback to old school techno, capturing the riotous party vibe of classic house music. Sprinkled with elements of humor, the music is varied and highly entertaining.
The funky electronic beats would sound at home at New York Fashion Week or the catwalks of Paris. Comparatively, the lyrics are more profane and promiscuous. This juxtaposition of glamour with sleaze is magnificently outrageous. Darker songs, such as Demons Are Alive, provide a nice contrast to comical tracks like Here Comes The Choo Choo. Her newest album is dirty minded and nasty in all the right ways.
This is one badass diva. In addition to her musical talents, she will also be starring in the Boulet Brothers' Dragula. This marvelously titled reality show will feature world-class drag queens competing to be the World's Next Drag Supermonster. You can congratulate her and wish her luck on Bandcamp, Facebook, and YouTube. Her style is sassy, scandalous, and sensational. 3 stars out of five!