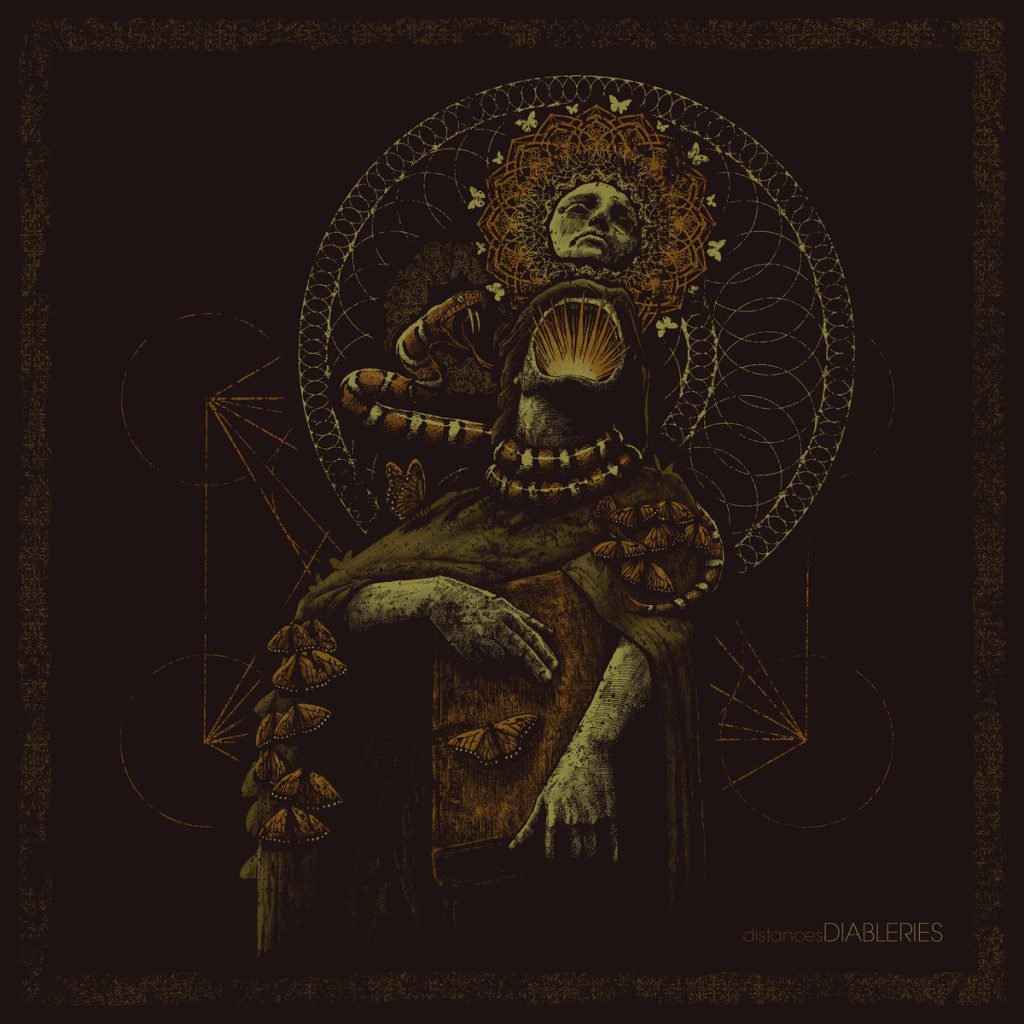 Alburqurque based progressive metal band, Distances, are back with a vengeance. Their new material is even heavier and louder than ever before. The screamed lyrics and tremolo riffs are reminiscent of black metal. Violas and wind instruments provide a stark contrast to the crushing dissonance of the distorted guitars and guttural vocals. Far from clashing, these disparate musical styles highlight the multifaceted talents of the band.
Their sound is powerful but sophisticated. There is a regal dignity to their brutal compositions.  Many song titles embody the timeless qualities of ancient literature, including religious texts such as the Bible. Similarly, the lyrics are as relevant today as they would have been a hundred years ago. It's like poetry; deeply personal and intimate, and yet universal.
Many fast paced tracks create a feeling of suspense. They can make your heart race, especially with the double kick drumming. Other tracks are very downcast and crestfallen. There are a few instrumentals sprinkled throughout the album. This band expresses the archetypes of duality, dichotomy, and balance. Even their name is ironic: They call themselves Distances, yet their lateral logic makes dozens of connections to tangent upon tangent. When I listen to this album, I picture spirals and fractals in my head.
Once again, Distances have raised the bar with their ever impressive repertoire of unique songs. Their creations are passionate, intense, with just a subtle touch of the uncanny. This otherworldly album is yet another triumph. Check out this album and the rest of their discography on Bandcamp, Facebook, and Youtube. Four stars out of five!