Album Review: Pestilence – Consuming Impulse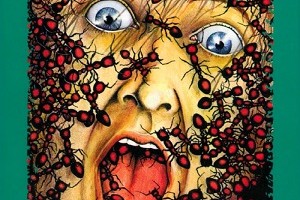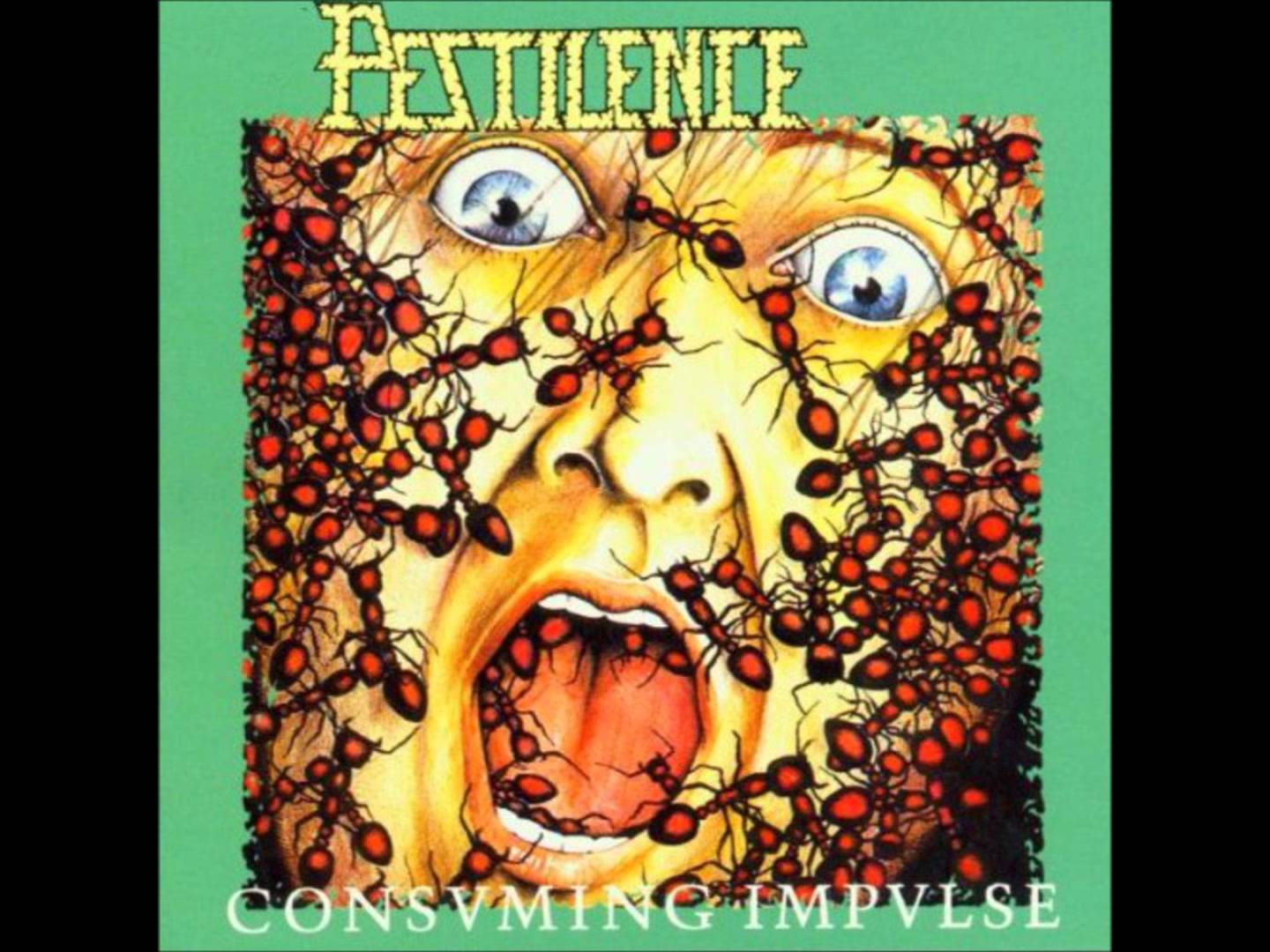 This classic album, released in 1989, is crawling with high octane intensity. Melodic lead guitar and vocals are syncopated between the rhythmic bass lines and percussion.The guitar squeals like a pig during raging solos, and harmonized riffs reinforce even more strength behind catchy power chords.  The drumming is extremely aggressive; Heavy-footed on the kick drum and crashing with cymbals. This percussive brutality is headbang-worthy, like the somber drumrolls of an execution.
Frontman Martin Van Druen roars out classic gutteral vocals that characterize early death metal. The lyrics are stylistic representations of gruesome subject matter such as war, disease, religion, and other causes of death and despair. One scathing example of this is in the track Process Of Suffocation, a lament about pollution, immortalized with the line "The more we breathe, the sooner we die." The cruel irony of this revelation is typical of Pestilence, who intentionally use paradox and dichotomy to characterize the chaos of a violent, indifferent world.
The album cover is recognizably metal in its morbid depiction of an ant swarm overtaking a human victim, with exaggerated attention to detail. The cartoonish gore is reminiscent of bronze age comic book art. Like the pessimistic lyrics and nosebleed inducing music, it embodies an intriguing darkness.   As an album, Consuming Impulse exemplefies the amorphous gray area between death metal and thrash, with its energetic, fast paced dissonance. Four stars out of five!