Concert Review: Amorphis, Swallow the Sun, The Extinction at Launchpad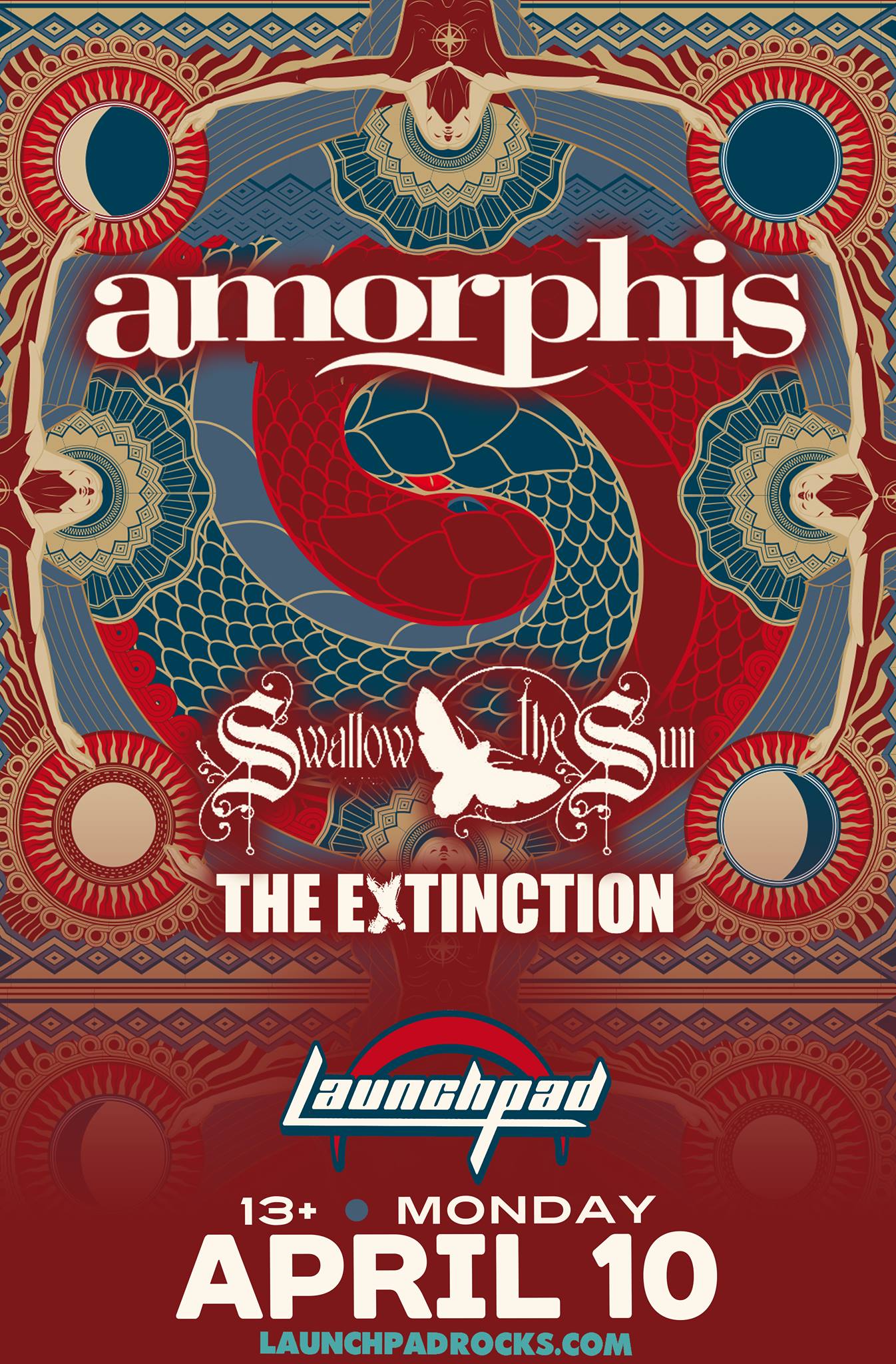 Finnish metal legends Amorphis and Swallow The Sun co-headline this tour, with support from local bands at each date and location. We New Mexicans were lucky enough to have The Extinction, who are so badass that even their sound check attracted a decent crowd. Hosted by Launchpad, a bar in downtown Albuqurque, this show was epic enough to get recorded in the Kalevala. Here is an instant replay:
The Extinction, an Albuqurque based death metal outfit, opened the show. The juxtaposition of clean singing with harsh growls was foreshadowing for the headliners. They had a great stage presence, and really engaged the audience. Blast beats and double-kicks for days, plus some great riffage on the guitar and bass, made for one hell of an opening act.
Swallow The Sun are atmospheric and cerebral, especially for a metal band. However, the technical complexity is balanced by brooding, ambient soundscapes. Their music is extremely melancholy and heavy, almost overwhelmingly so. This dark sound exhibits both anger and sorrow, with a deeply emotional tone. Their performance was intense, crushing, and very moving, and I think they connected with their listeners on a profound level.
As a long-time fan of Amorphis, I was ecstatic to finally see them in concert. They performed new songs from recent albums, including Under The Red Cloud and Circle, as well as beloved classics from Tales From The Thousand Lakes, their 1994 magnum opus of melodic death metal. They have become progressively more harmonious and less brutal with every subsequent release, but going soft never sounded so good. Each new offering is peppered with enough gutterals and distorted guitars to satisfy the average headbanger, while still exploring unfathomable depths of sonorous beauty. Lead singer Tomi Jousten fucking nailed the vocals, both clean and guttural. Throughout their concert, the instrumentation of both new and old songs was studio quality. House of Sleep ultimately stole the show, although each track was a masterpiece in its own right.
This is easily one of the best shows I've ever seen. Both Swallow The Sun and Amorphis are masters of Finnish melancholy death metal. Support them and your local openers when they come through your area on this tour! Five stars out of five!