Upcoming Shows *UPDATED*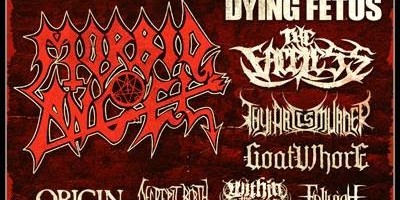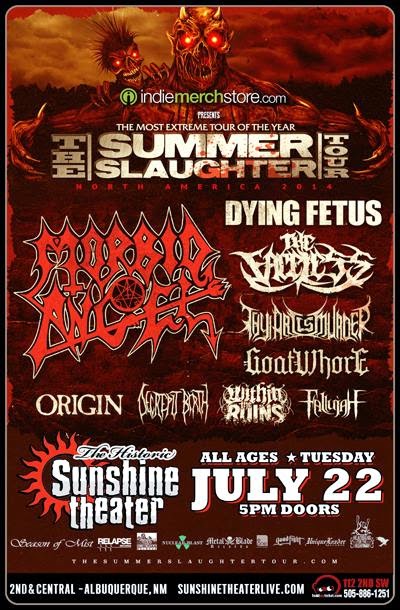 Talk about too good to be true! I would burn candles to every God I know just to see Summer Slaughter. That line up is beyond sick.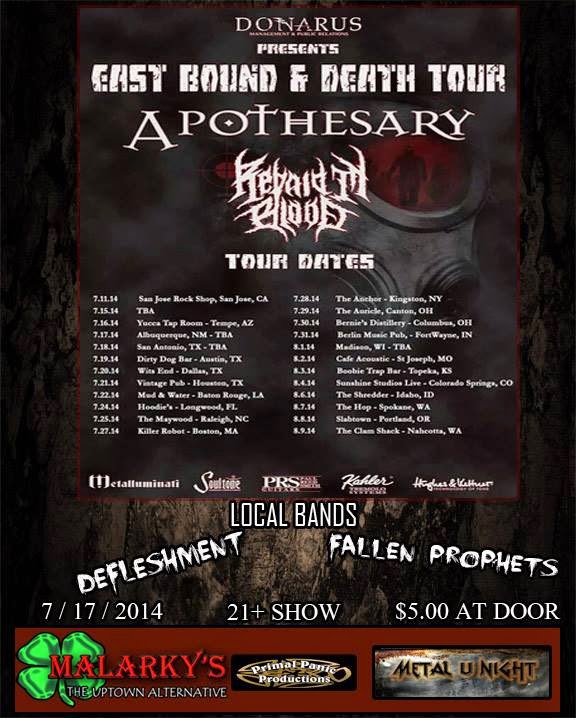 Meanwhile, Metal U-Night will be presenting East Bound And Death tour at Malarky's in Albuqurque on the 17th, featuring local bands Defleshment and Fallen Prophets.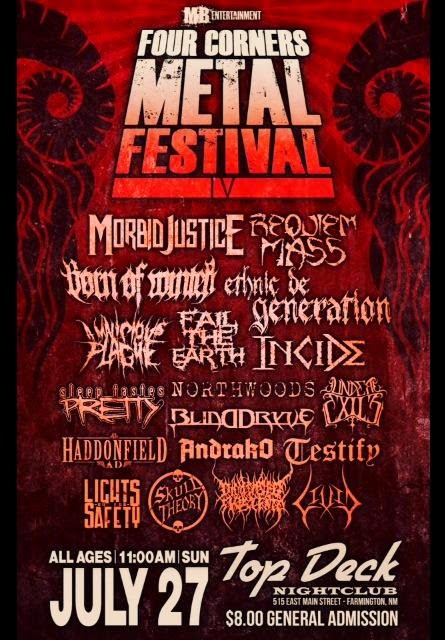 Don't miss Four Corners Metal Festival in Farmington, NM. Over 15 bands will be playing all day long, and it's an all ages event.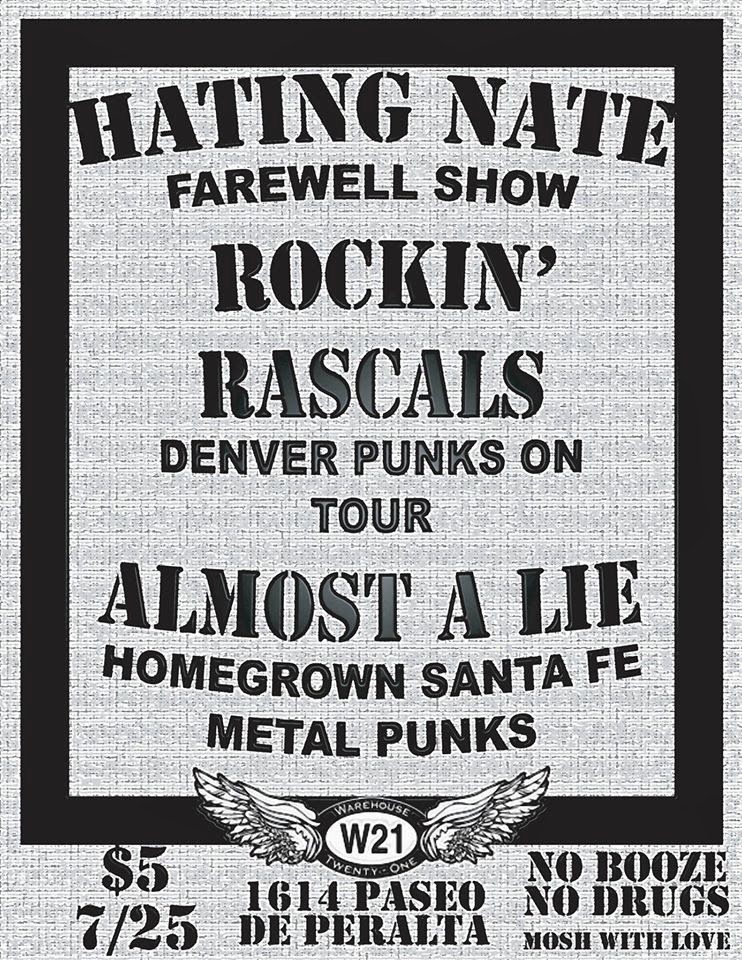 Hating Nate (formerly known as HN-88) are calling it quits after countless years of providing Santa Fe with some much needed Punk. They will be joined by locals Almost A Lie and Rockin' Rascals from Denver.
Speaking of bands calling it quits, I hope you didn't miss As In We's swan song at the Santa Fe Bandstand on 07/15/14. That was one hell of a show. They are splitting up indefinitely, but who knows? Besides, at least you can check them out on
Bandcamp
,
Reverbnation
, or their official
website.
Santa Fe Bandstand is an ongoing event, and you can check out the schedule
here.
This is not necessarily Metal, but a diverse array of genres and plenty of Rock n' Roll.

Last but not least, The Santa Fe Reporter will be hosting the annual Best Of Santa Fe Block Party at the Railyard this Saturday. The top 3 bands voted by readers will be performing, so there's a pretty good chance that we'll be seeing some heavy fuckin' Metal. Even if not, it's a good excuse to grab a drink at 2nd Street Brewery. See you there, my friends.
*UPDATE*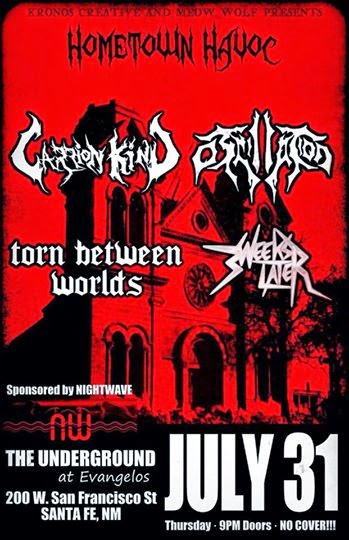 This is going to be Oscillation's final show, at least for the time being. In other words, yet another band is breaking up indefinitely. Frankly, I'm starting to lose count. Let's make this last show a good one, with support from Torn Between Worlds, Carrion Kind, and 3 Weeks Later.