While we have a few more weeks of winter to blast our black metal and think about cold frost and infinite darkness, the spring thaw will soon be upon us. Many bands are coming out of the woodworks to go on tour. Here are some notable shows coming to the Santa Fe/ Albuqurque area:
The Armory is one of the most badass and authentic metal venues in Albuqurque. This show features local badasses, Left To Rot, End To End, Fallen Prophets, and Polyhedra. California metallers Ruines Ov Abaddon headline. All ages welcome, $10 at the door, which open at 7 pm.
Albuqurque thrashers Suspended have returned with a vengeance, and this is a comeback show you don't want to miss! Santa Fe metal veterans Carrion Kind and Fields Of Elysium share the stage. This show is 21 plus. $5 cover, doors at 9pm.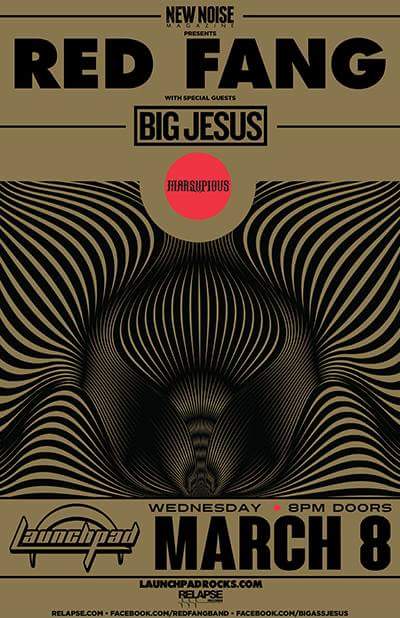 Red Fang headlines this show at Launchpad on March 8, with support from Big Jesus and Marsupius. Presented by Relapse Records. Doors open at 8 pm.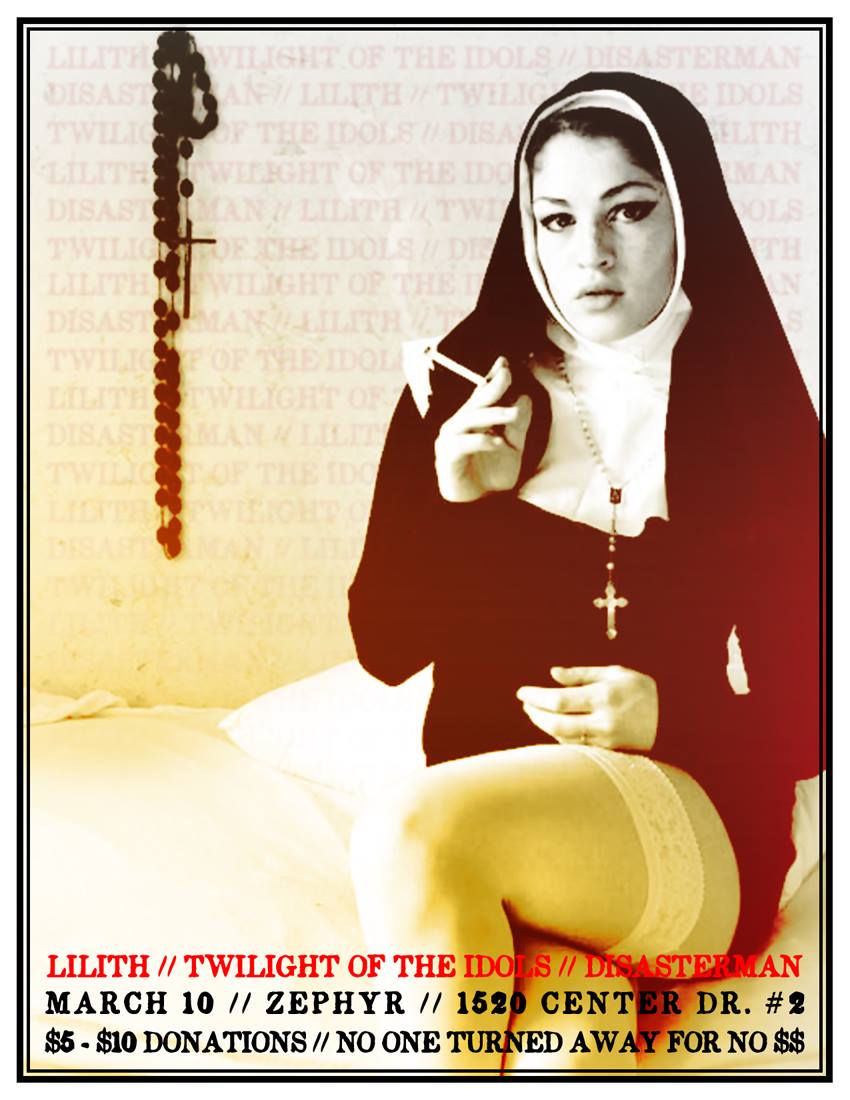 Underground metal bands on this bill include Lilith, Twilight Of The Idols, and Disasterman, all from New Mexico. Come experience the experimental madness at Zephyr, an indie venue. Bring cash if you can and support your scene!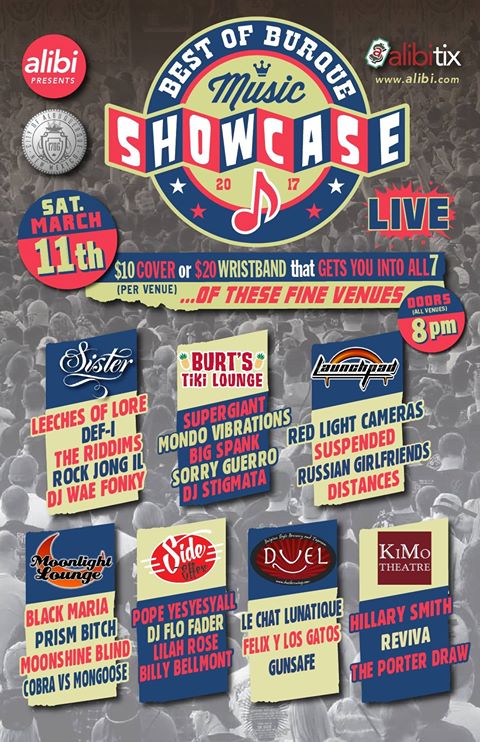 Albuqurque's local event paper, The Alibi, presents a city-wide music showcase! Bands of all genres and styles will be performing at venues throughout town. A few notable bands that I would recommend for the rocker crowd include Leeches Of Lore playing at Sister bar, Supergiant at Burt's Tiki Lounge, and Suspended, Distances and Red Light Cameras at Launchpad.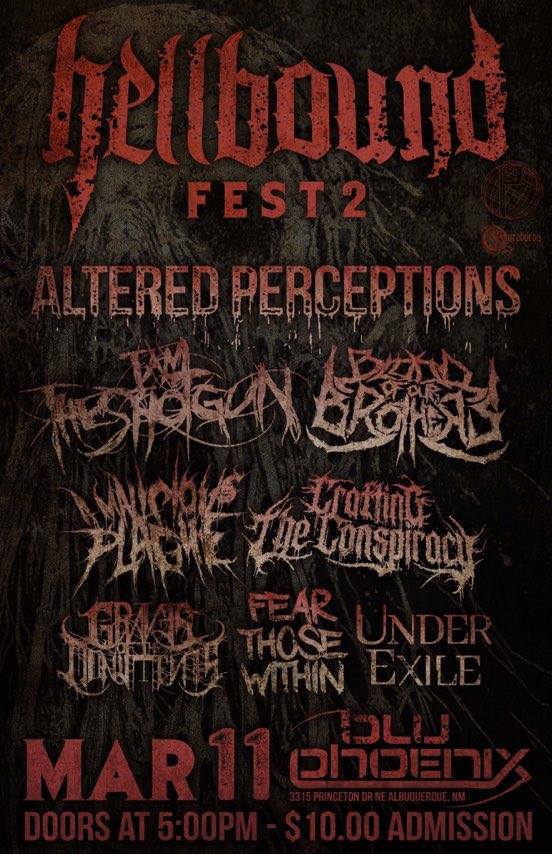 Blu Phoenix, an all ages venue, hosts the second annual Hellbound Fest. This deathcore-heavy line up includes Altered Perceptions, I Am The Shotgun, and Blood Of Our Brothers. Other bands include A Malicious Plague, Crafting The Conspiracy, Graves Of The Monuments, Fear Those Within, and Under Exile. That's 8 bands for $10! March 11 at 5 pm.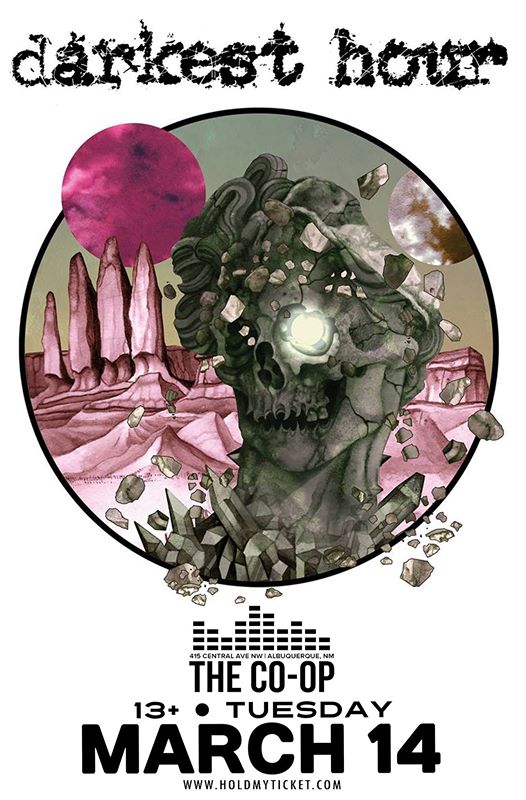 Masters of metalcore, Darkest Hour, will be shredding at the Co-op in Albuqurque on March 14th. Also playing are Ringworm, Tomb, and Rivers Of Nihil. That's a hell of a line up for only $17! This concert is for ages 13 and up. Doors open at 7 pm, show starts at 8 pm. Tickets can be found here.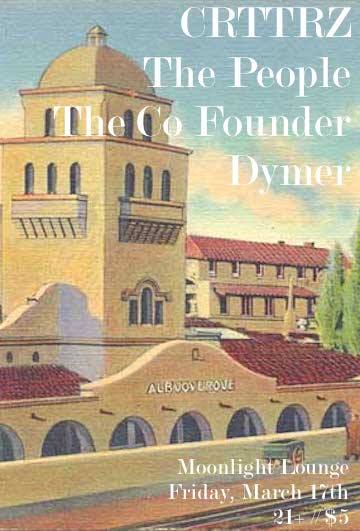 Albuqurque's Moonlight Lounge host yet another heavy line up, featuring the talents of local groups CRTTRZ, The People, The Co-founder, and Dymer. Only $5 at the door on March 17.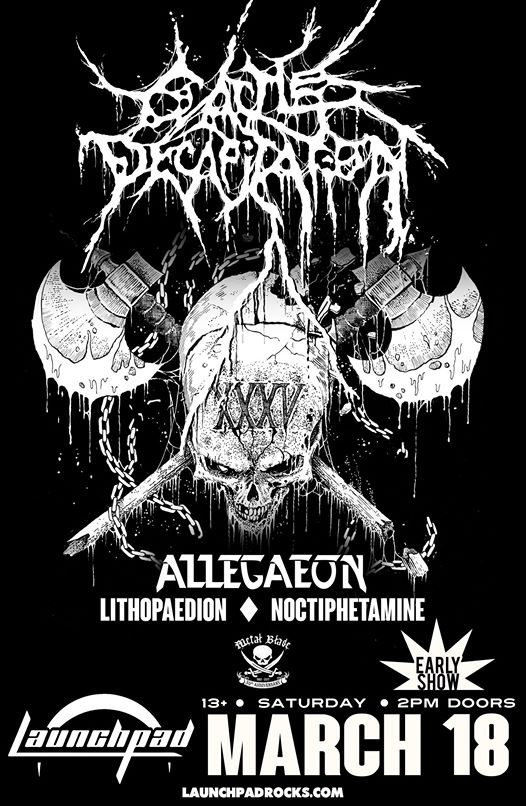 Cattle Decapitation are brutal death metal with morbid lyrics about society, violence, and other fucked up shit. Sharing the stage with them will be Allegeon, technical melodic death metal with a twist of prog. Local groups Lithopaedion and Noctiphetamine will also be playing.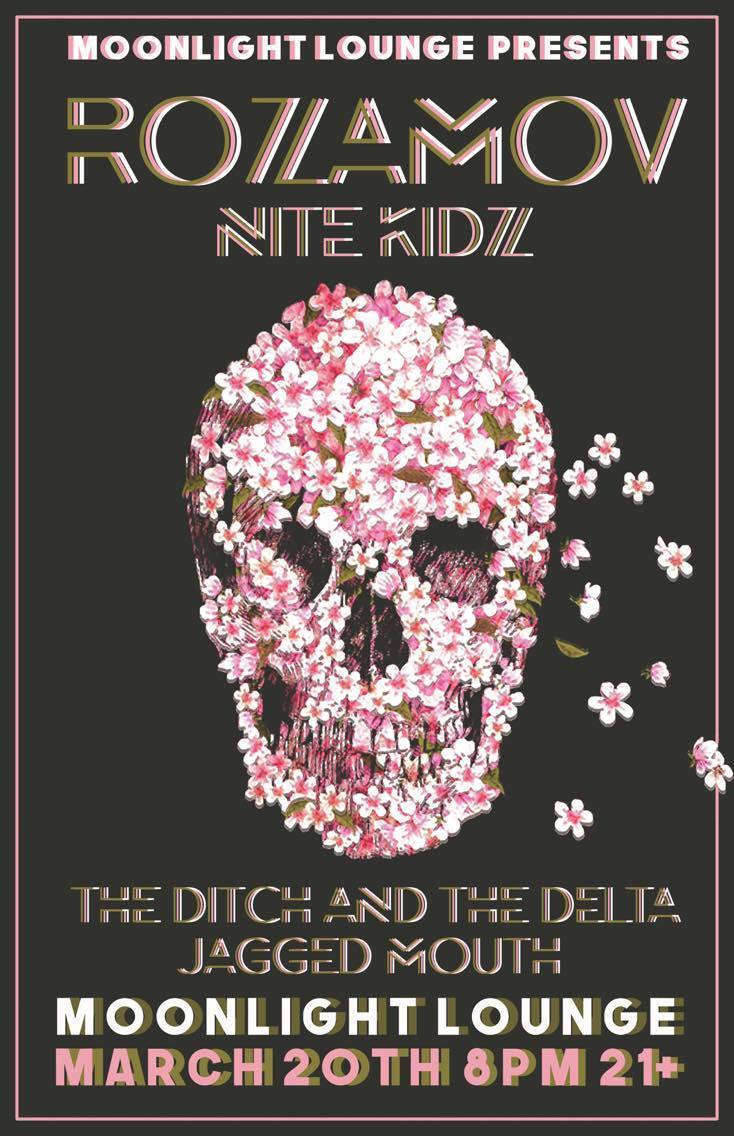 Rozamov and Night Kidz will be jamming at Moonlight Lounge, with support from The Ditch And The Delta, as well as Jagged Mouth. This show is for ages 21 and over. Only $7 at the doors, opening at 8pm.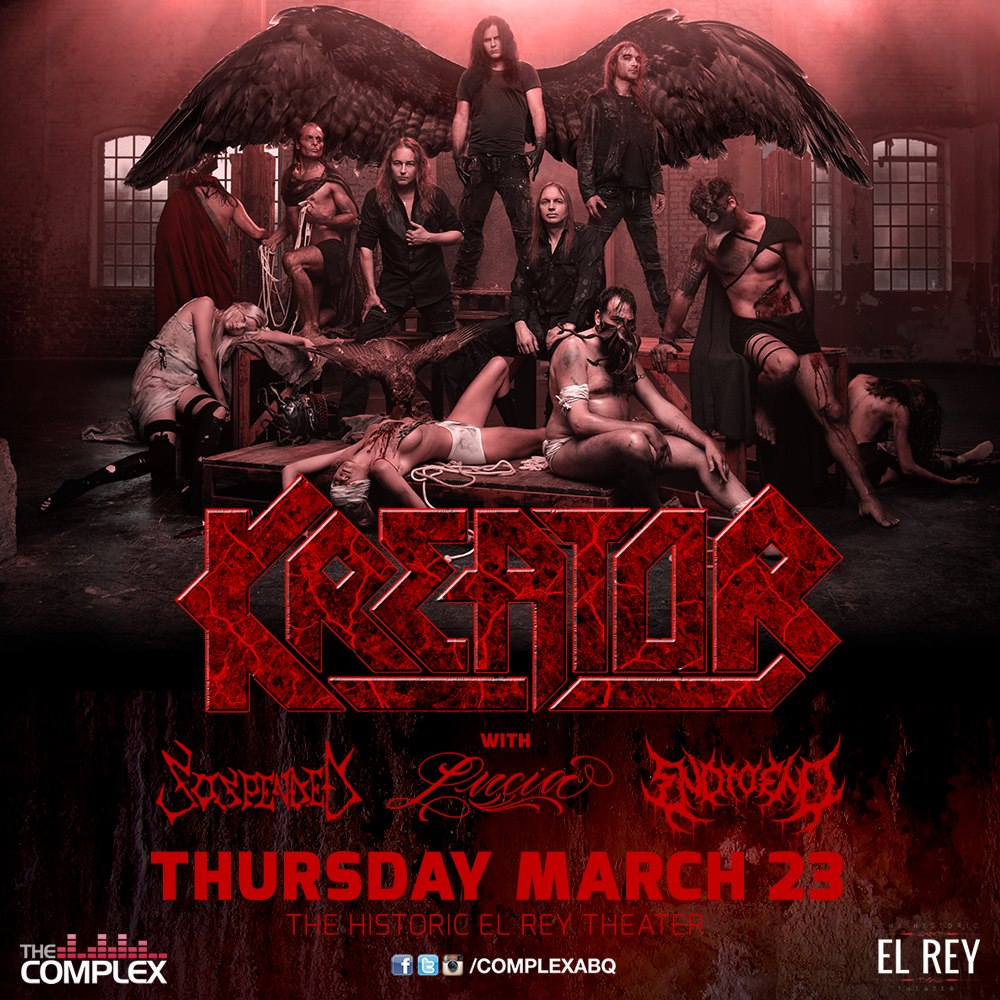 The almightly Kreator take the stage at El Rey Theater in downtown Albuqurque, with support from local shredders Suspended, Luccia, and End To End. Tickets are $20 in advance and can be found here.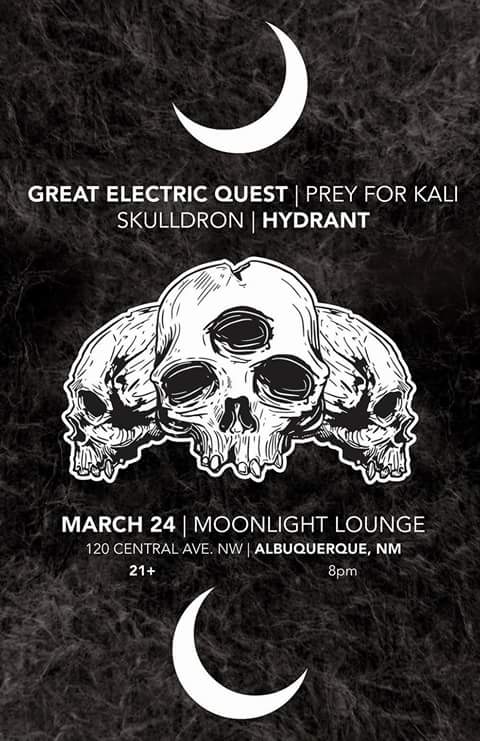 Local metal bands Hydrant, Skulldron, and Prey For Kali will be jamming at Moonlight Lounge in Albuquerque. Great Electric Quest headlines. This is a show for the 21 and over crowd.$5 at the door, which open at 8 pm.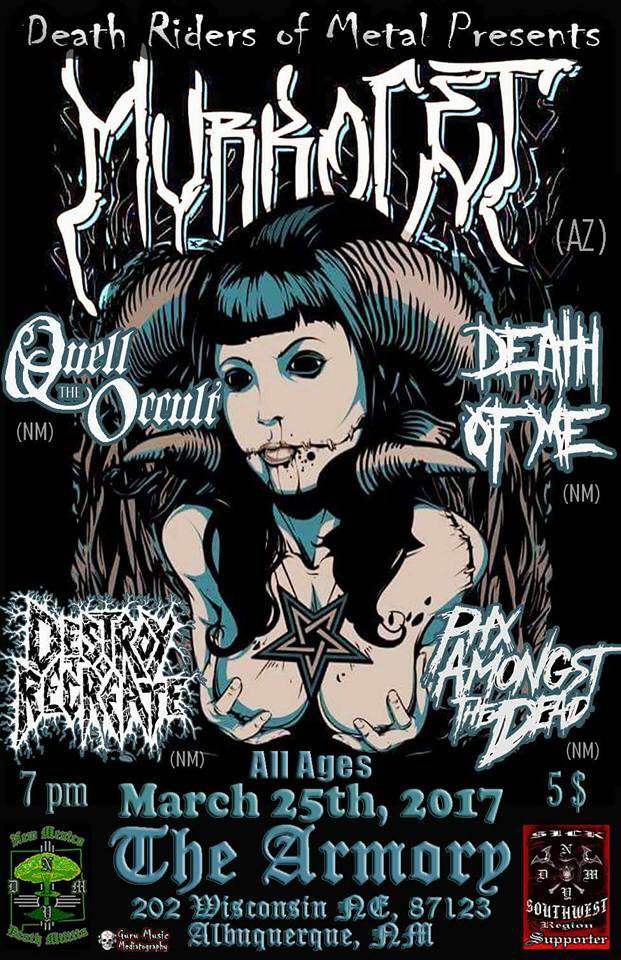 New Mexico metal groups Destroy To Recreate, PHX Amongst The Dead, Death Of Me, and Quell The Occult give their support to Arizona band Murkocet. Bring $5 at 7 pm on March 25.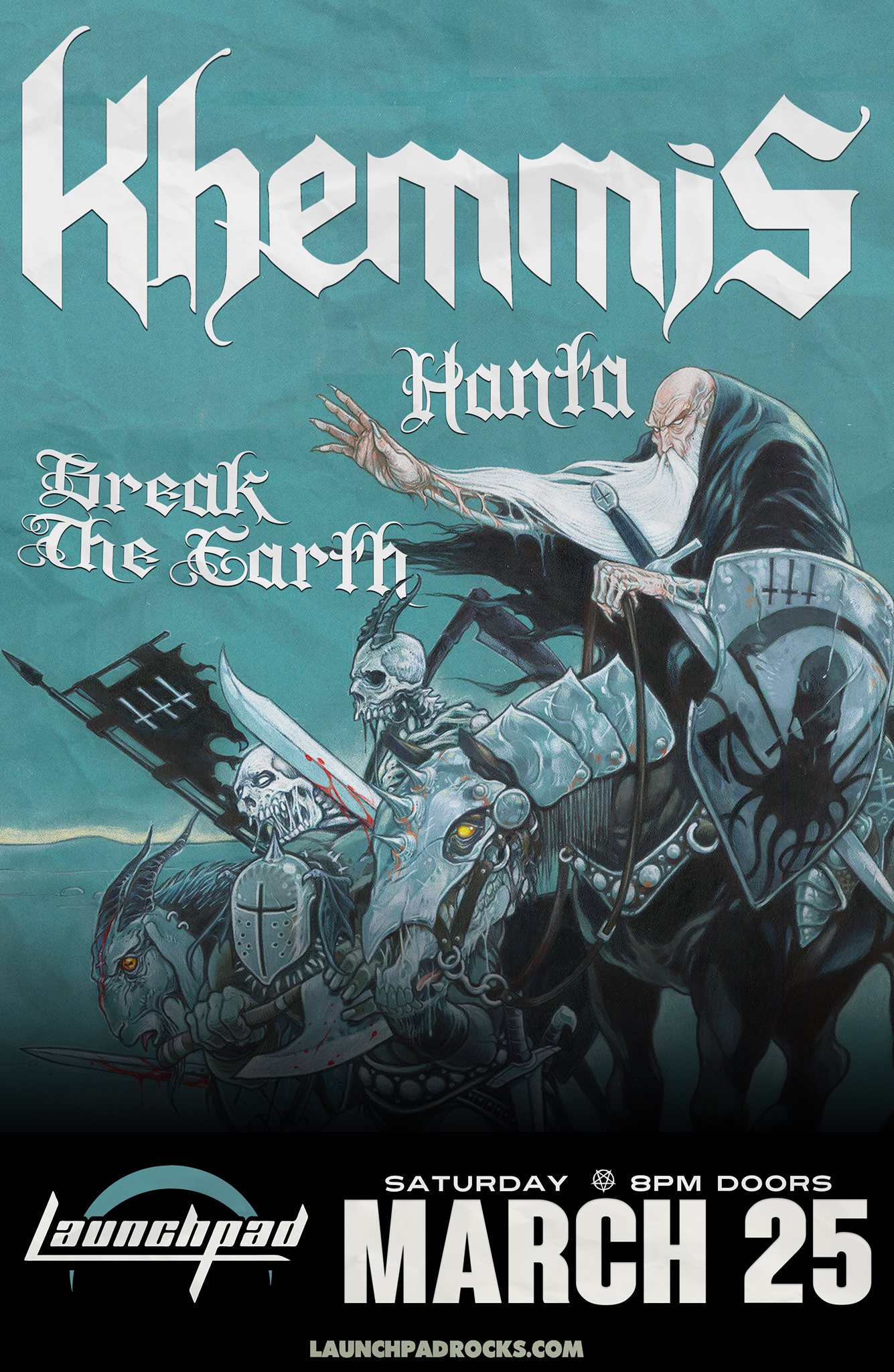 Khemmis, Hanta, and Break The Earth rock Albuqurque's Launchpad on Saturday, March 25. Doors at 8 pm, tickets can be bought in advance here, or $6 at the door.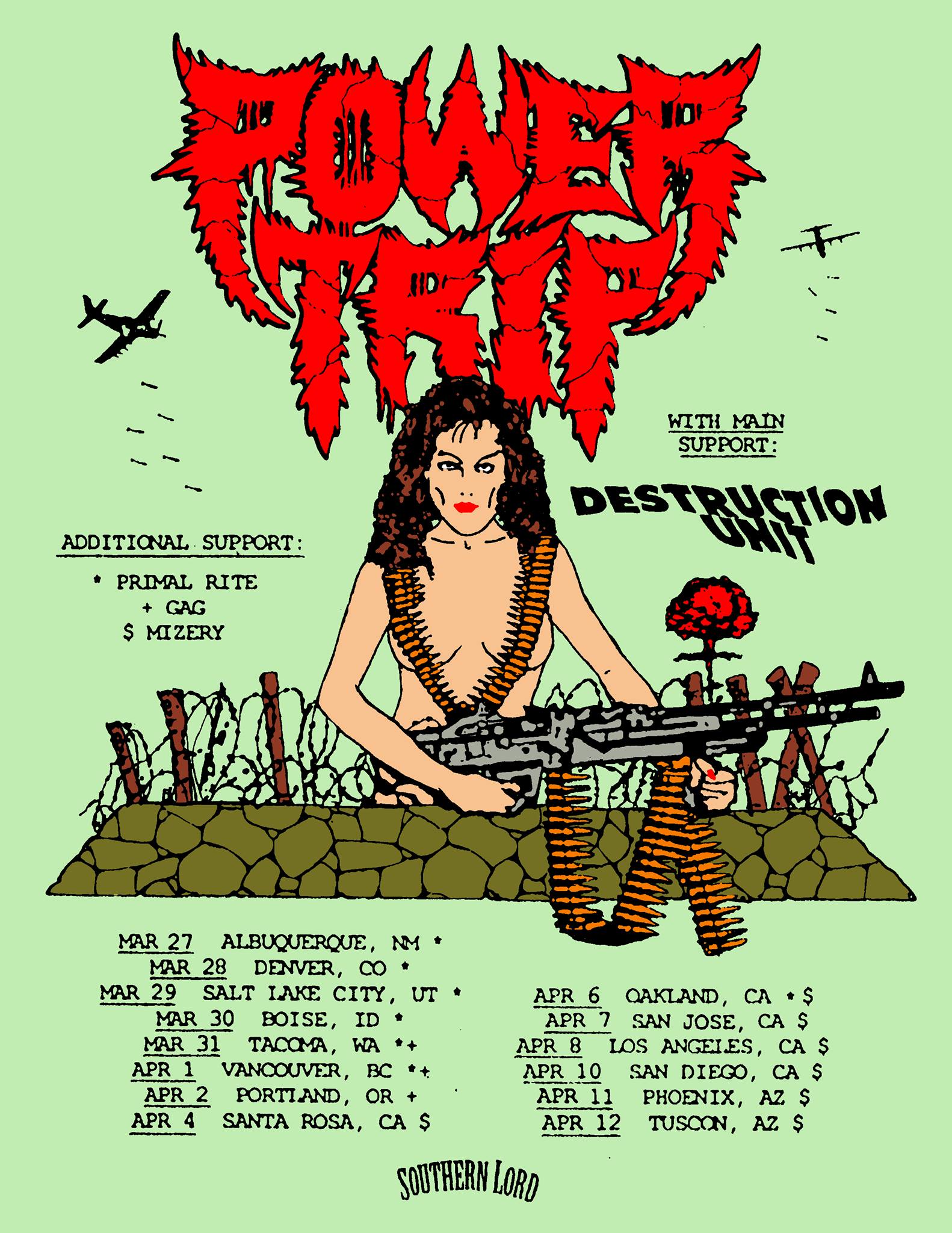 Power Trip is on tour with Destruction Unit and Primal Rite. Additional support includes Gag and Misery. Coming to Sister bar in Albuqurque on March 27th.