Upcoming Shows: *UPDATED*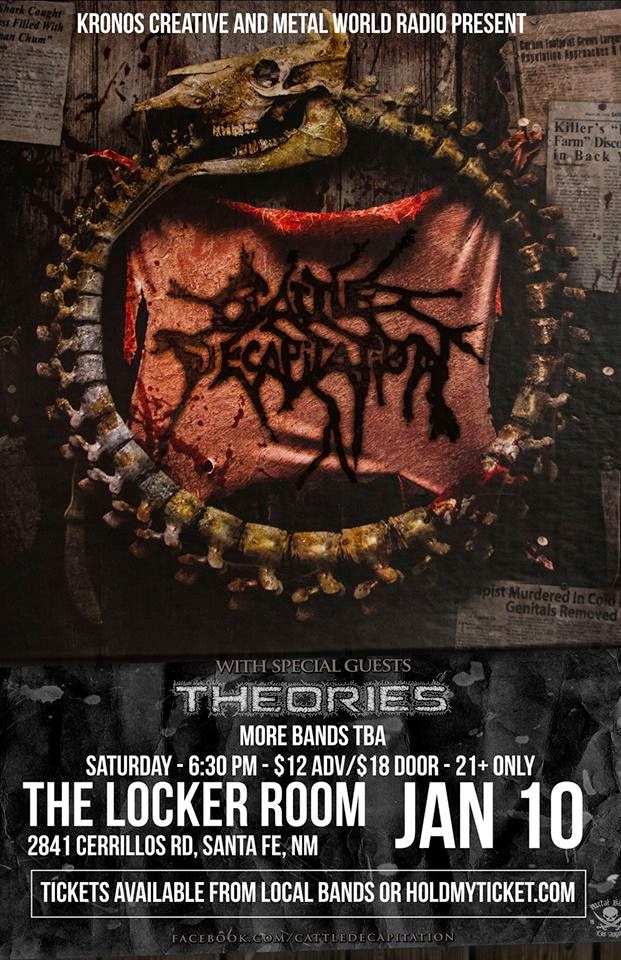 First and foremost, I am pleased to announce that CATTLE FREAKING DECAPITATION is coming to my humble hometown to play at The Locker Room on January tenth. That's one way to start 2015 with a bang. The official line up inlcudes Carrion Kind, Fields Of Elysium, Yar, Impaled Offering and A Malicious Plague.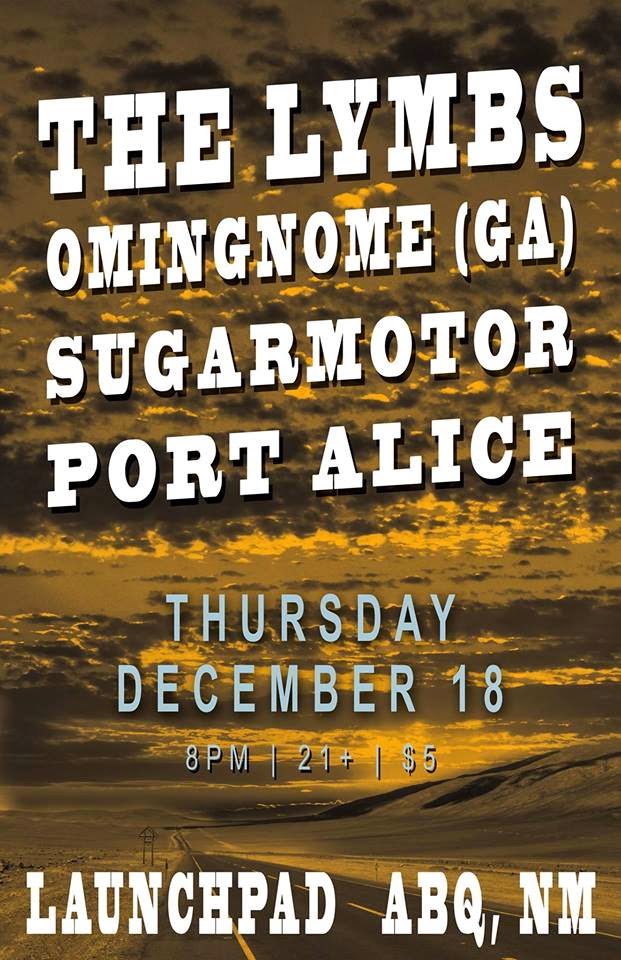 Meanwhile, in Albuqurque, Launchpad will be hosting this show on December 18th. Show some love to Omingnome, touring from Georgia.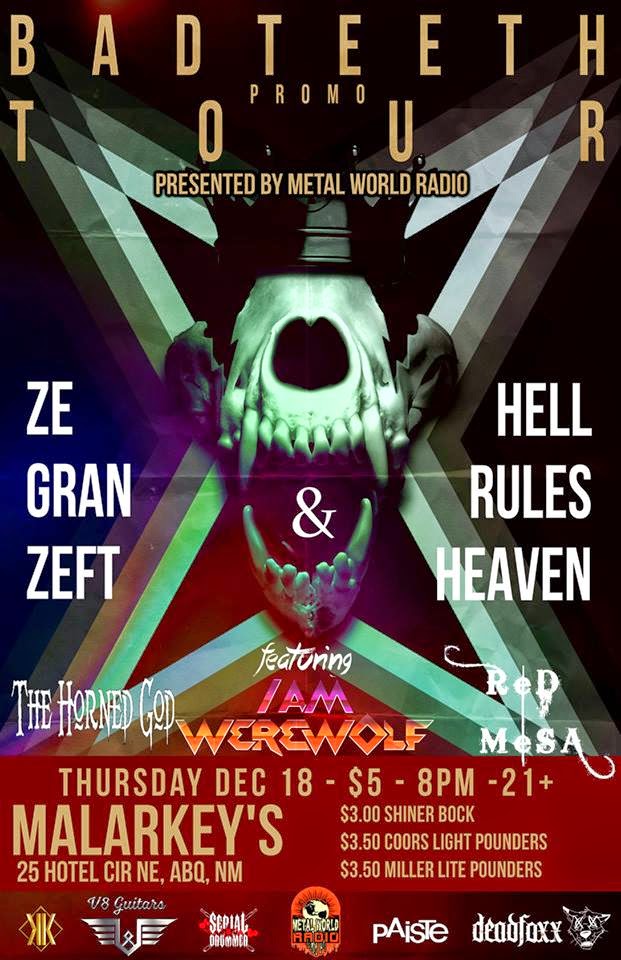 I've never heard of any of these bands, but the flyer looks cool, so here ya go.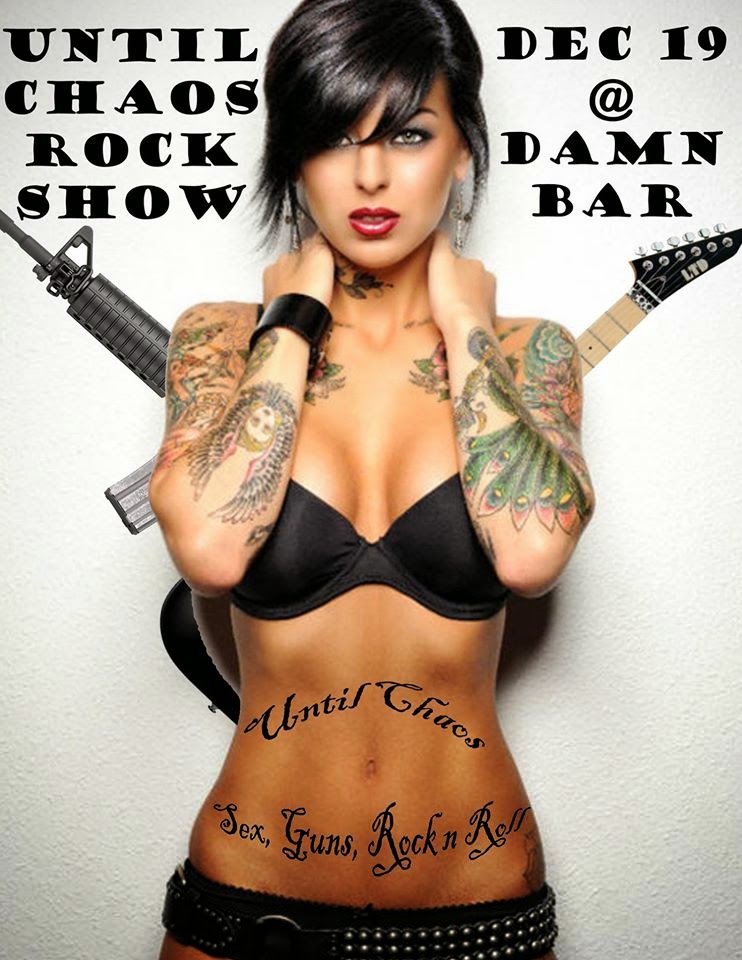 Until Chaos are back in the scene, and their reunion show will feature Savage Wizdom! Plus the venue is called The Damn Bar and if that doesn't make you want to go, you're a lost cause.

The day after Jesus' fake birthday, Music Is The Enemy will be playing with Beard and Futilitarian at Burt's Tiki Lounge in Albuquerque. I definitely want to score some of MITE's sweet new merch. Check it: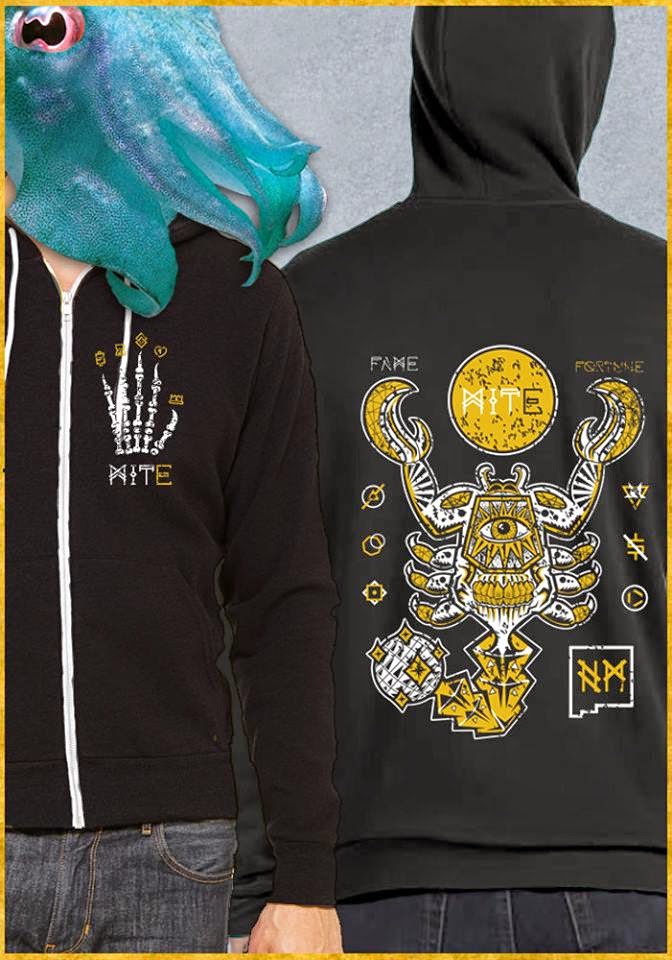 Sha-weet!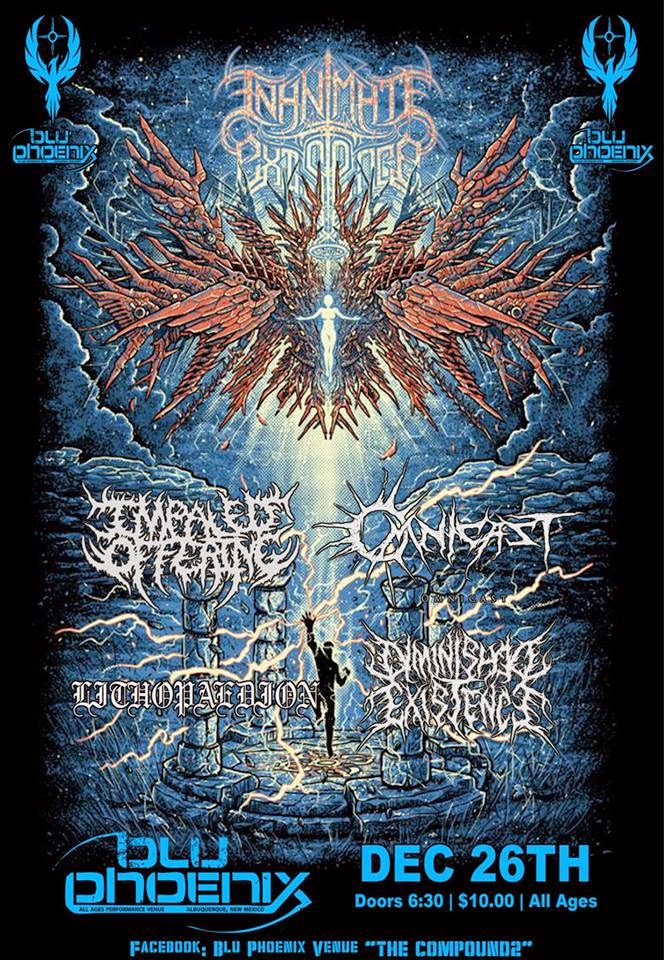 On the same day, Inanimate Existence will be playing at the brand spanking new venue, Blu Pheonix, with support from Impaled Offering, Omnicast, Diminished Existence, and…Lithopaedion? How the fuck do you pronounce that? Whatever, looks like a kickass show.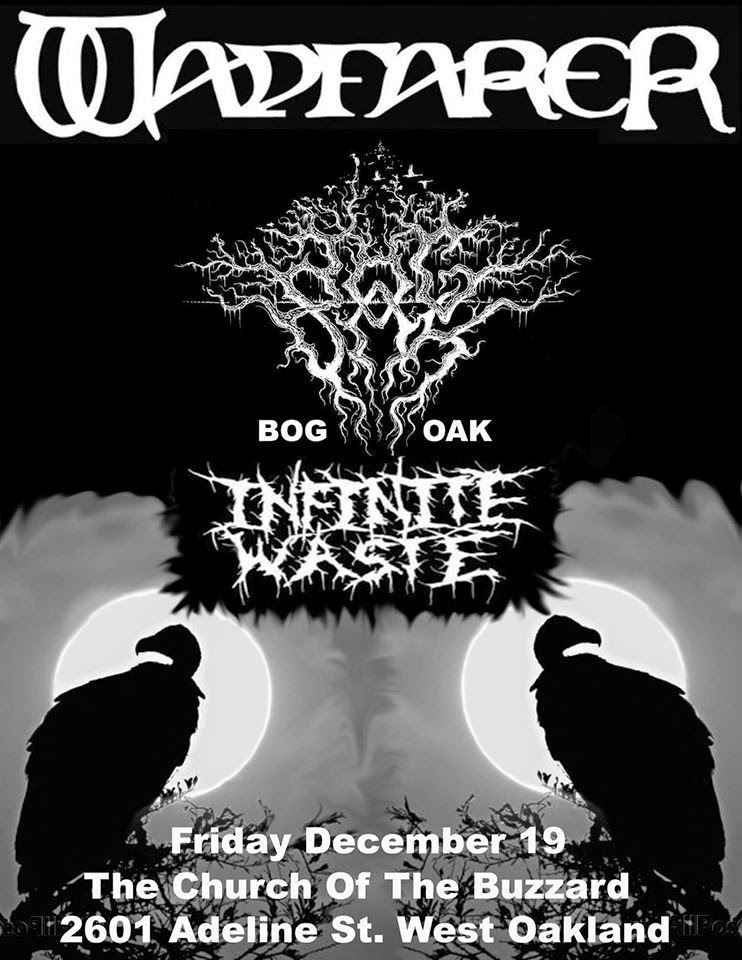 Last but not least, here is a show for you Oakland metalheads. I haven't heard of Bog Oak, but they have a wicked logo and I definitely have love for Wayfarer and Infinite Waste. Since I'm a couple thousand miles away, I won't make it to this gig, but if you happen to be in the area, do yourself a favor and check it out.
If you know of any more concerts and events, you can contact me
here
. Until then, I'm out.