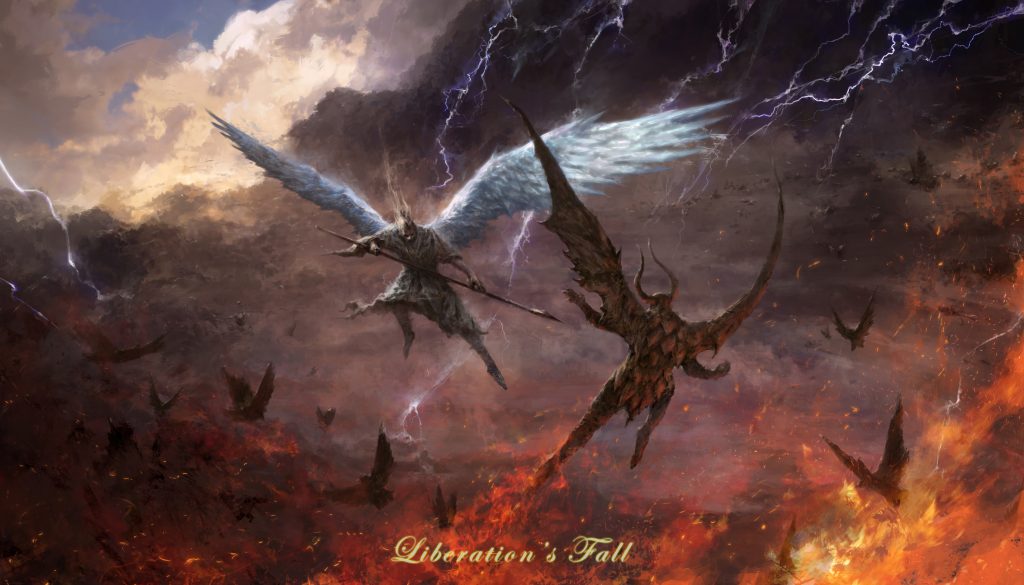 Collector is an indie metal band from Boston, MA. They have recently self-released their debut album, Liberation's Fall. This record features fantastic guest musicians like Chris Broderick (Act of Defiance, Ex- Megadeth), and Vicky Psarakis (The Agonist). The band has continued to persevere, even after the loss of their collaborator, colleague, and friend, Warrel Dane (Nevermore, Behemoth, Sanctuary), who passed away in December 2017. This heavy, emotionally charged album does justice to his legacy.
The low pitched bass and crushing percussion make a solid rhythm section. The guitar riffage is energetic, fast, and loud. The vocals match the instrumentation in speed and aggression. There is a good chemistry between all of the different musical styles in their songs. Aspects of hardcore, heavy metal, and progressive rock all work together in symbiosis. Even though their songs may seem morbid and pessimistic, their band dynamics are positive. They seem to vibe on the same wavelength, while still singing about individuality and rebellion.
Acoustic interludes, lenthy solos, and instrumental songs help to soften the raw power of the electric guitars, just like clean singing introduces some bittersweet sorrow to counter the fiery anger of screamed vocals. Whether it's hatred, sadness, or hope, this band expresses every emotion with passion and pathos.  Lead vocalist and guitarist Sinan Pehlivanoglu writes the lyrics and composes the majority of the music. Bassist Umut Emre Ture and Drummer Yagiz Ozdag write some of their own melodies/beats. Guitarist Musut Basaran officially joined the band after most of the songs were already composed, but Collector is interested in changing their approach to writing and composing music. With new members, guest musicians, and symphonic orchestrations in the works, they want to collaborate with each other on a whole new level.
Meanwhile, Collector's first album, Liberation's Fall, is a raging success. Ambitious and creative, this debut is a good omen for things to come. All things considered, Collector is quite impressive. They satisfy most of my expectations of alternative metal, while also pushing the boundaries of other subgenres. Check out their music and merch on their official website, and visit their social media pages on Facebook and Youtube. Their musicianship is promising, the production sounds professional, and their style is authentic. 3 stars out of 5!