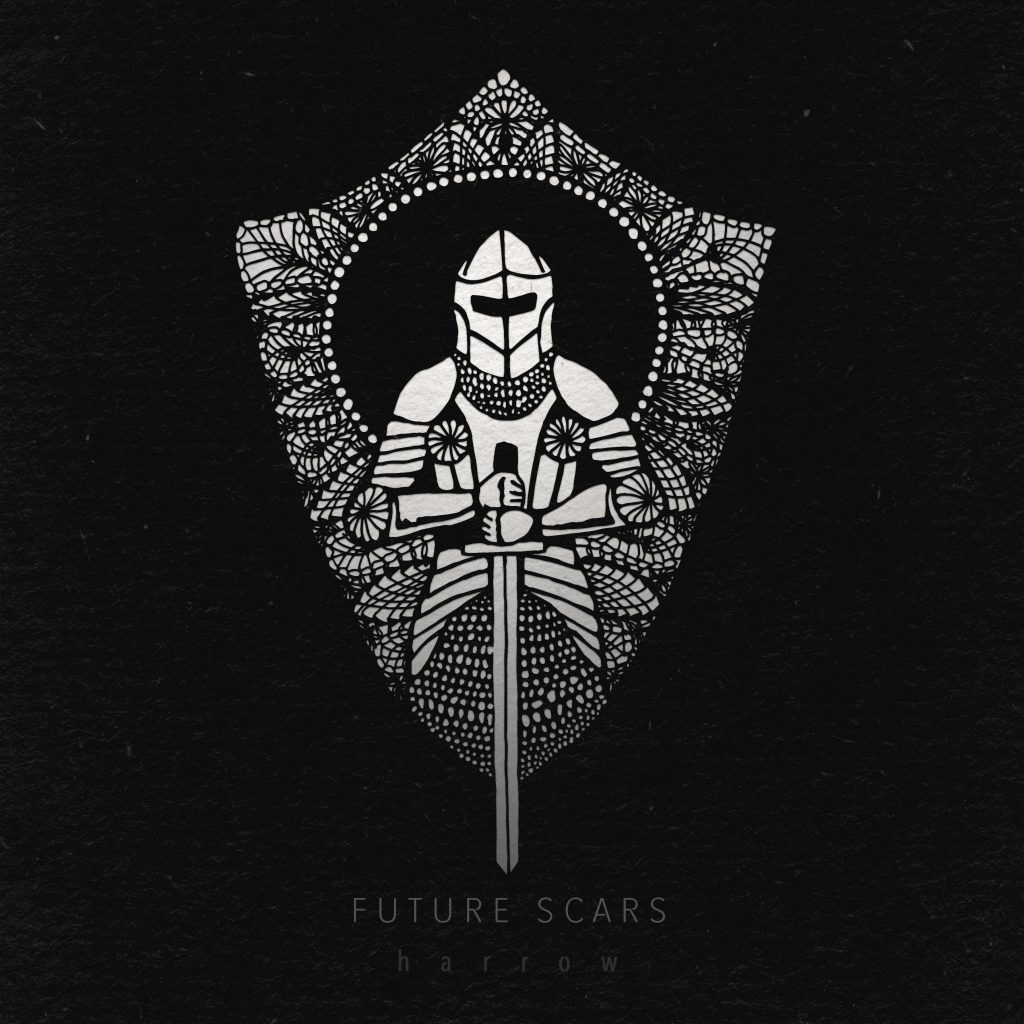 If something will be a scar in the future, that means that is still an open wound in the present. This is bittersweet music of healing and sorrow. At times it sounds like the dulcet tones of 1970s songstresses, like Carly Simon and Carole King. At times it has a gruffer, growlier, rocker chick sound, roots still planted firmly in classic rock, like Grace Slick, Stevie Nicks, or Janis Joplin. The multi-talented Eliza Lutz sings in this band, runs Matron Records, and even makes 'zines.
The maudlin melodies and mournful clean vocals, combined, evoke melancholy moods. Sometimes it even reminds me of video game and movie theme songs, because the music has a cinematic quality. These gut-wrenching songs strike a nerve. They can make your heart flutter, your stomach sink, or your head spin. This music creates living scenes from the whole spectrum of human emotion. Similarly, the music style borrows from diverse genres, including rock, prog, and alternative.
The flow is soft and melodic, occasionally shaken up by aggravated guitar riffs. The singing is emotive and deep, delivering heartfelt lyrics. The title track, Harrow, is especially profound. Those stanzas, especially the chorus, are belted out so beautifully. It's so sweet and feminine, but the darkness behind it is as black as onyx. This album is a gem, as multifaceted and gorgeous as a dark jewel.
The first time we at Undead Goathead first heard this album, we were en route to Psycho Las Vegas. We listened to this album as we rubbed the grogginess from our eyes, driving past vast expanses of speckled prairies, blunt cliffs, dilapidated buildings, and miles of multicolored trains. This brand new album seemed both alien and familiar with these archaic landscapes in the backdrop.
This is a highly impressive album, and a hell of a full length debut. Future Scars have started their discography off on a strong and solid note. While this will be tough to follow up, I hope they do someday. Check them out on Matron Records, Bandcamp, and Spotify. 3 stars out of 5!