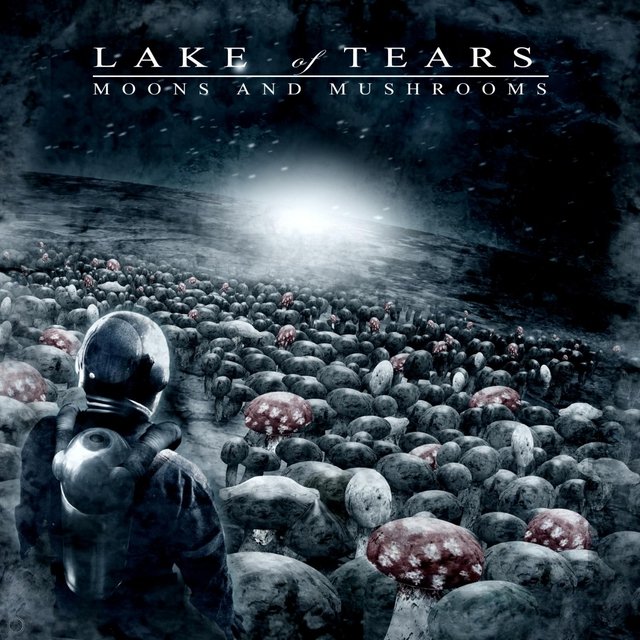 Melancholy metallers, Lake of Tears, live up to their melodramatic name. Hailing from heavy metal mecca, Sweden, this band is sordid and sorrowful. Smooth synth beats and distorted riffs converge to form an electric sound, combining elements of techno and heavy metal into a glorious, shimmering alloy. The psychedelia of this music is tangible. If the trippy title and befitting album art weren't obvious enough, this record is a one-way trip to The Twilight Zone. Deep space and inner demons await in this atmospheric soundscape.
The soaring keyboard melodies evoke the Classic Rock of the 70s. The kind of twangy, old, bluesy rock and roll that aging biker dudes blast in their garages. Edgar Winter, Boston, Styx, Yes, Rush. You know the type. The good stuff.

These old-fashioned rock elements combine surprisingly well with the 90s gothic sound, evoking the likes of Marilyn Manson and Cradle of Filth. The melodies are memorable, the choruses are catchy, and the lyrics are lovely. You don't know if you want to headbang or sing along. Ambient and artistic, these songs are emotionally expressive.

This whole album is as convoluted, over-the-top and entertaining as a freaking Kingdom Hearts game… With ridiculous titles to match. "You Better Breathe While There's Still Time", "Head on Phantom", And especially: "Planet of the Penguins." What the hell was this band smoking? And where can I get some?
Lake of Tears is a hopelessly romantic band, and Moons and Mushrooms is a poetic, sensitive album. At times, they seem to take themselves too seriously, at others, their flamboyance seems self-aware. This is not a perfect album, but that's what makes it so fascinatingly human. Check out Lake of Tears on their official website. Four stars out of five!