Even More Upcoming Shows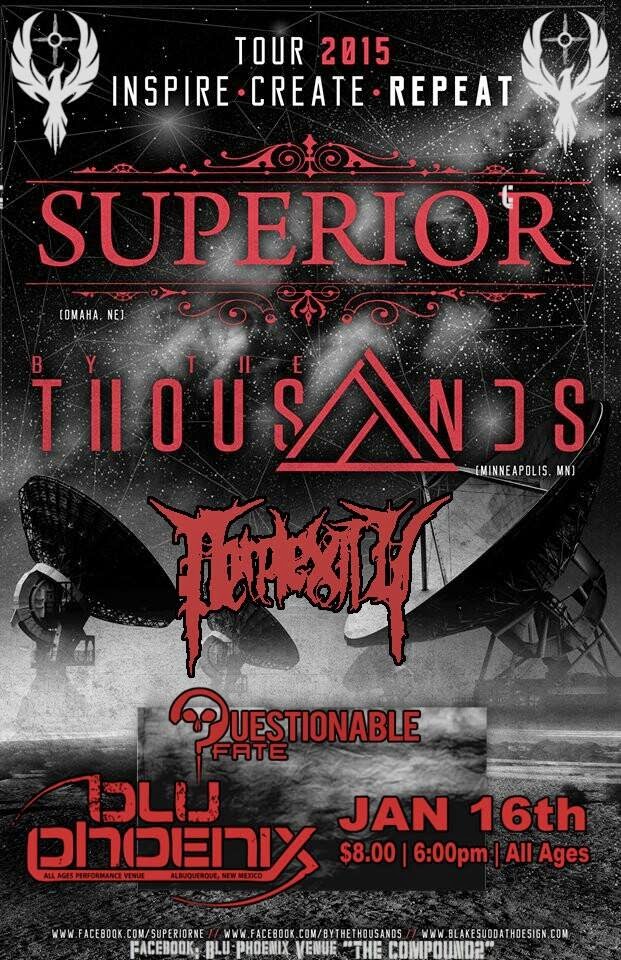 Blu Phoenix, a relatively new venue, hosts Superior, By The Thousands, Perplexity, and Questionable Fate on January 16th at 6 pm.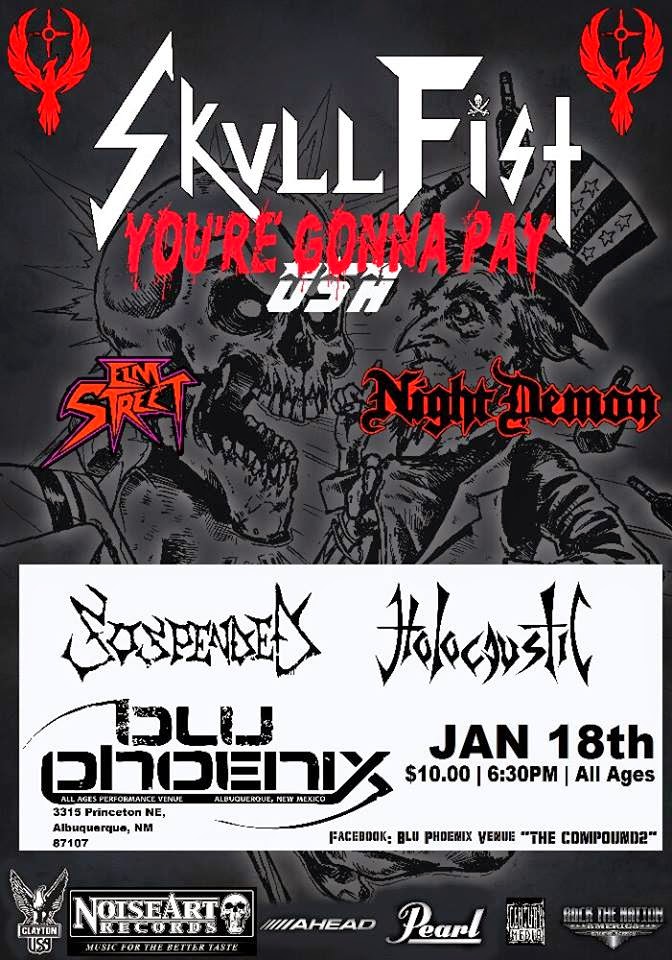 Elm Street and Night Demon will share the stage with Holocaustic and the recently reunited Suspended.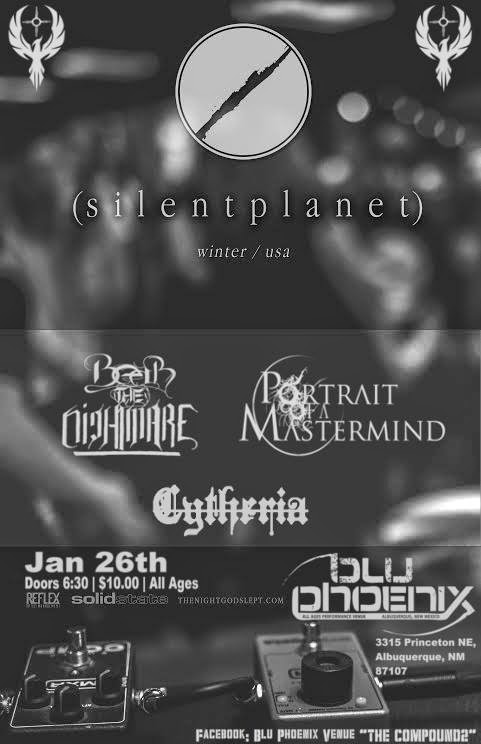 Yet another Blu Phoenix concert, featuring Silent Planet with local bands Bear The Nightmare, Portrait Of A Mastermind, and Cytheria.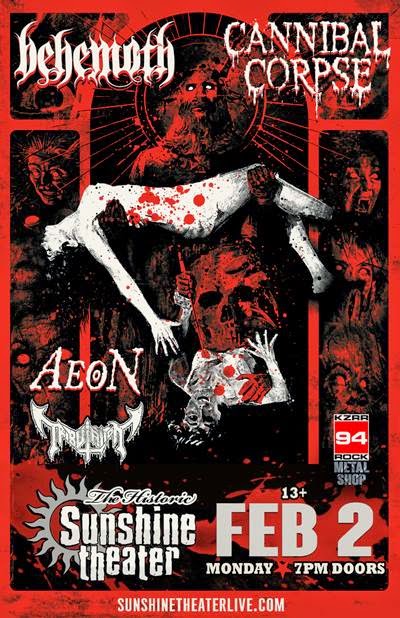 Two iconic Metal legends, Behemoth and Cannibal Corpse, with be performing at Sunshine Theater with support from Aeon and Tribulation.
The Elected Officials, one of my favorite punk bands, will be tearing your ears a new one at Taos Mesa Brewing. The show will also feature other NM bands, Econarchy, Yar, and Jerk Off.
Holy fuck, that's a beautiful line up. Freaky fast grindcore pioneers Napalm Death, and progressive metal innovaters Voivod will be co-headlining this concert at Sunshine Theater. I'm equally exited to see Exhumed, whose autographs I have in a Decibel magazine. Phobia, Black Crown Initiate, and Iron Reagan will also be performing.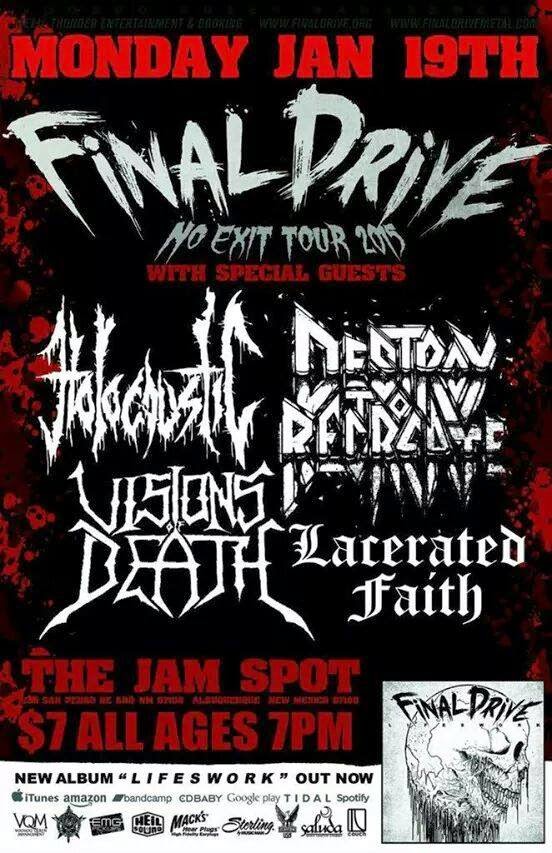 The Jamspot will be hosting this kickass All-ages show on January 19th. Final Drive headlines, with local bands Holocaustic, Destroy To Recreate, Visions Of Death, and Lacerated Faith.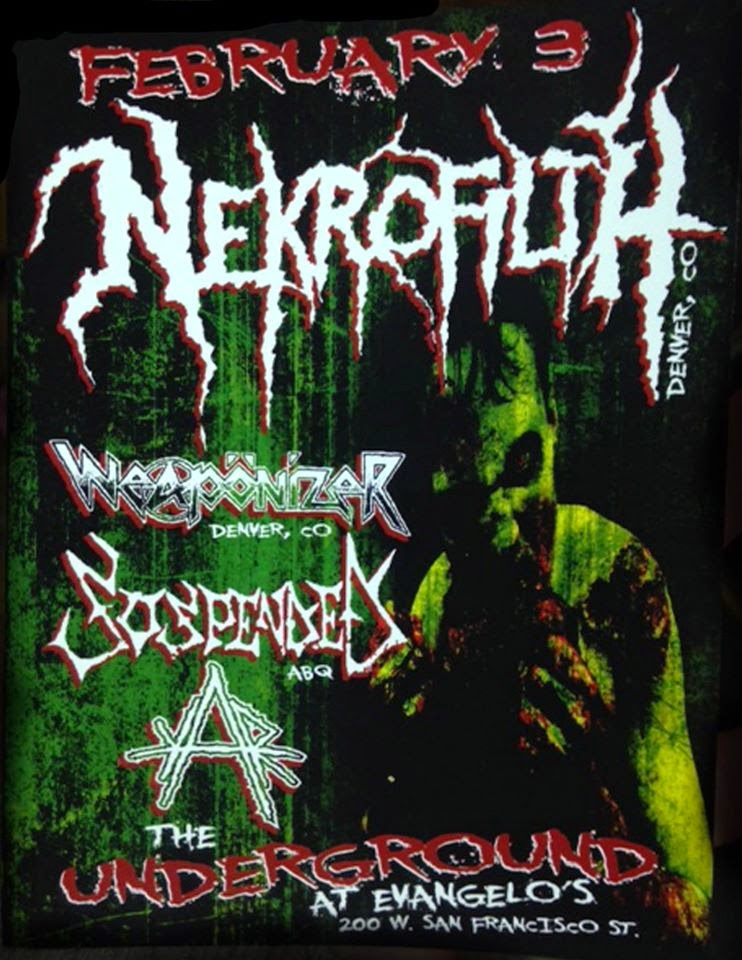 Nekrofilth will be the nastiest, most fucked up show you see all year. Weaponizer from Colorado are touring with them, and NM bands Suspended and Yar will open the show.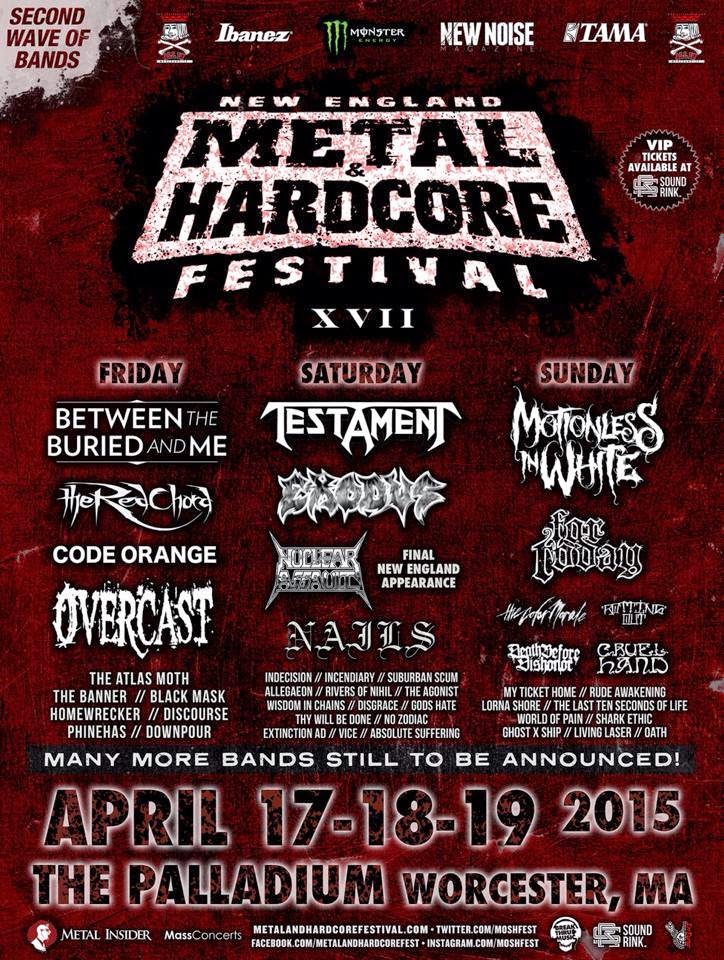 Last but not least, here are some shows that are happening on the East Coast. New England Metal and Hardcore Festival has a killer line up this year. The show takes place from April 17-19, at the Palladium inWorcester, MA.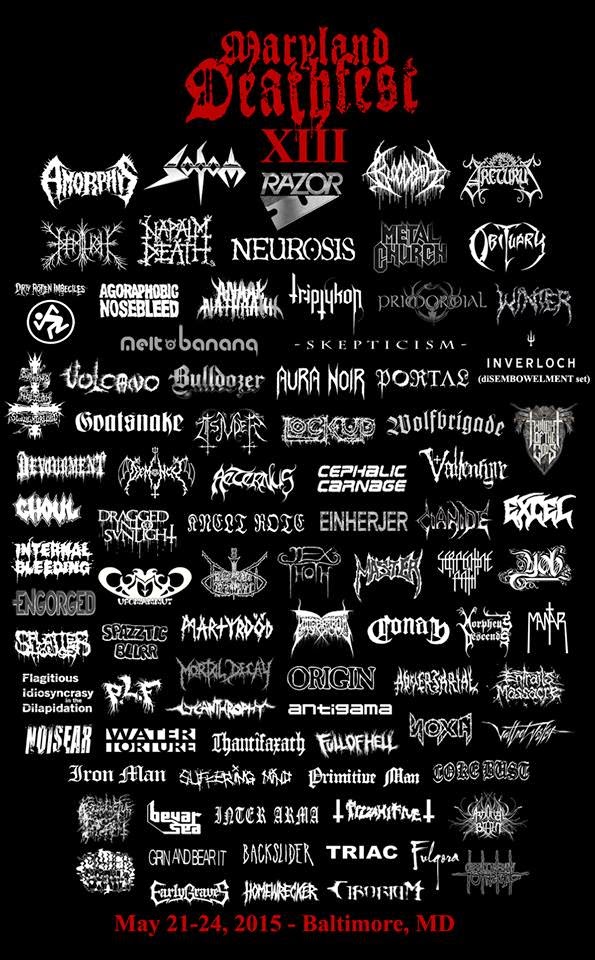 From May 21-24, Maryland Deathfest will take place in Baltimore, MD. Legendary bands like Amorphis, Obituary, and Napalm Death will be performing alongside more obscure bands such as Early Graves, Water Torture, and Suffering Mind. It would also be pretty sick to see the surf-grind band Ghoul, the proggy Origin, or the stoner sludge heaviness of Yob. This concert promises a vast variety of diverse but consistently dark and brutal music.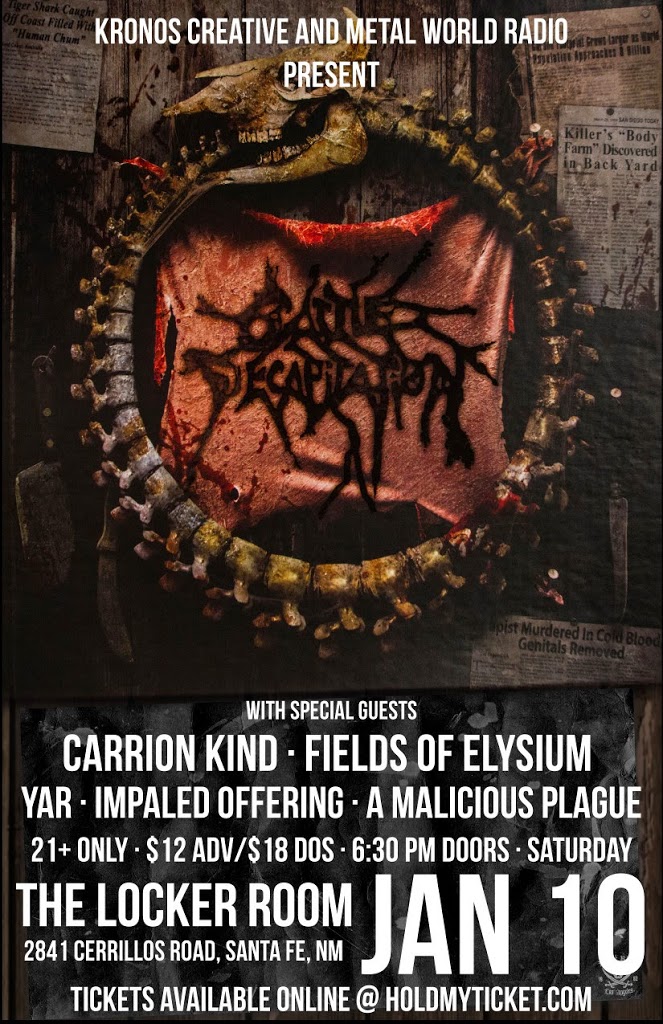 …And of course, I hope to see you all tomorrow at the Locker Room for this bitchin' show.
Brutal grind band Cattle Decapitation will be headlining, with support from local bands Carrion Kind, Fields Of Elysium, Yar, Impaled Offering, and A Malicious Plague. This show is now ALL AGES, and tickets are selling out quick. Get yours while you can from any of the local bands, who are easily contacted on their respective Facebook pages.