Intro:
Album Of The Year and other list based articles are a mixed bag, or double edged sword. Even Bandcamp is reconsidering their format of a ranked list, or even eschewing it entirely. But in a year as crazy, stupid, frustrating, and difficult as this, I'm grateful for all the awesome music that helped me get through it. This article is not a hierarchy, but a shout out, an act of gratitude for the musicians who made life bearable. I'm simply categorizing my 5 favorite releases of 2020 into 3 Compilations and 2 Albums. Otherwise, they are in no particular order.
Compilations
Ghost Writer Zine & Compilation by Matron Records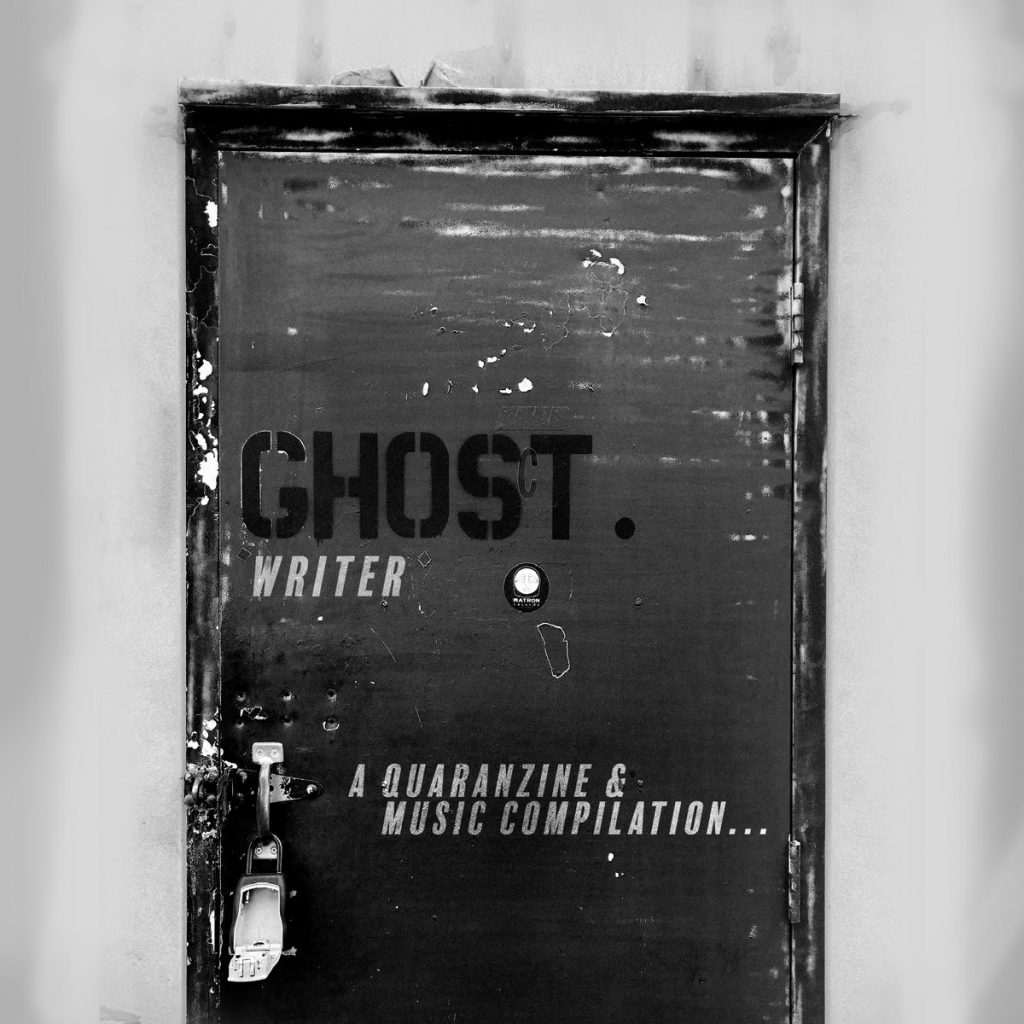 New Moon by Batrays was a brilliant choice for an opening track. It grabs the listener by the ears, right off the bat (heh). It's catchy, poppy, punky, femme, and aggressive, all at once. It sets a precedent for a Riot Grrrl vibe. Many bands on this compilation feature strong female members, and most songs are intense and emotive.
Future Scars are technical and melodic, with expertly composed prog rock riffs and enchanting vocals. I love the string instruments in Gimme by Hosie. Reminescent of Somewhere Out There by Fievel, as well as a violin instrumented track by Desert Records (more on that later.)
La Melusine by Ziloeta is reminiscent of The Devil's Trill by Tintoretti. The contrast of sonorous harmonies with dissonant intervals makes for some wicked faerie-witch vibes. Absolutely magnificent, like an archaic magick spell rediscovered in an ancient leatherbound grimoire. Purrr.
Bosque by Cole Bee Wilson and the Lone Star Holy Water Choir is my favorite track in the whole album, which is saying something, because the whole CD is a delight from start to finish. But this track in particular evokes the psychedelia of the Beatles' Magical Mystery Tour, particularly the standout track Flying, with sonorous saxophone and trumpet solos. and a chill, downbeat tempo. Here's the album.
Women of Doom by Desert Records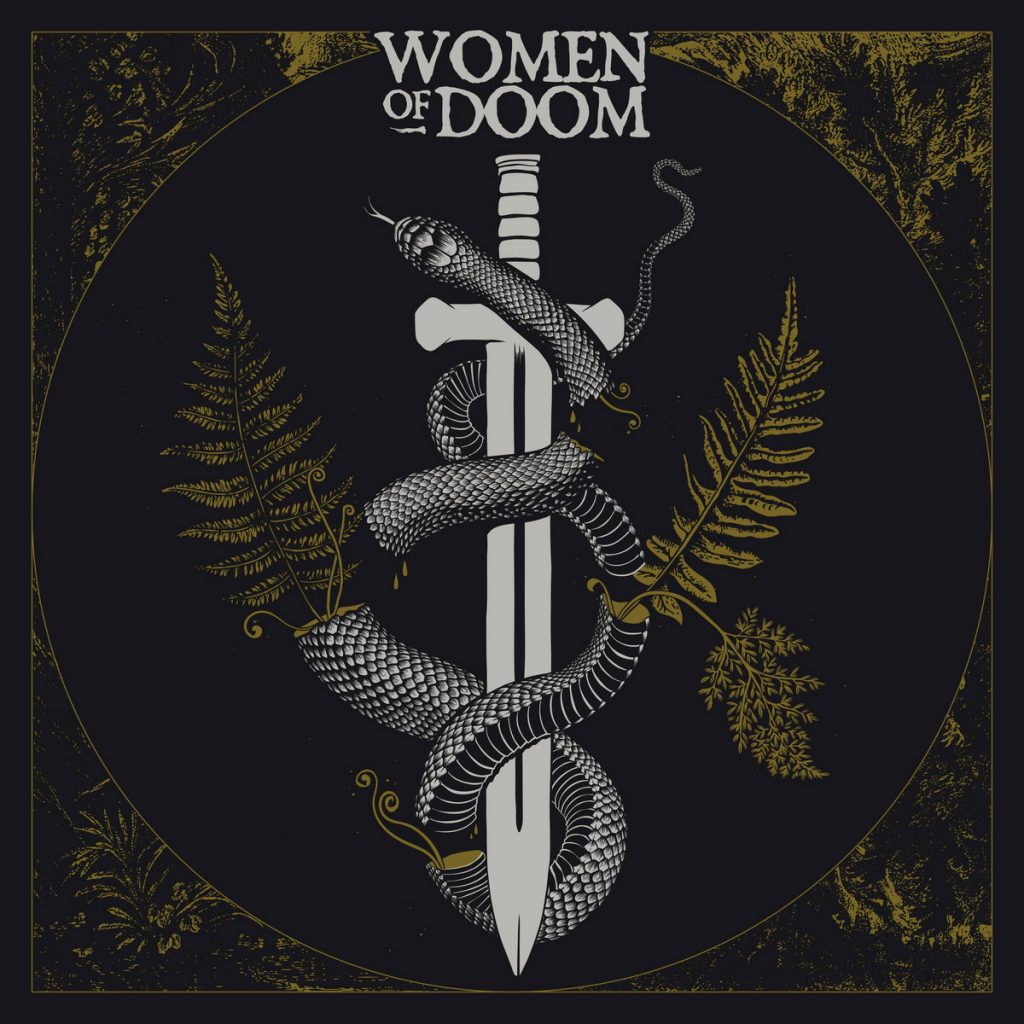 This is another great contender. The opening track, Astral Hand by Nighthawk and Heavy Temple, is an absolute banger. Broken by Amy Tung Barrysmith conjures the dark magick of classic Black Sabbath, with a femme fatale undertone.
A Skeleton Is Born by Miny Parsonz is extremely heavy and powerful. The acoustic guitar riff belies the sensational strength of the singer's voice. This track is soulful and sorrowful, melancholy and moody. Marrow by Frayle is ethereal and otherworldly, with trippy harmonized vocals and droning power chords. It' s hypnotic and drowsy, like a sugar soaked sip of absinthe. It's like a potion labeled with the words "Drink Me." Take a sip, dearie, and let the song take you to another world.
Bone Dust by the Otolith is the magnum opus of this whole album. Again, the whole compilation is a treasure of rare jewels, but this gem shines especially bright. It reminds me of the Mysterious Forest from Link's Awakening. It also echoes the classical string instruments of other female fronted and/or doom metal bands, similar to certain standout tracks of Ghost Writer. But this is a great compilation in its own right. Here's the link.
Caravan of Doom by Sleeping Village Records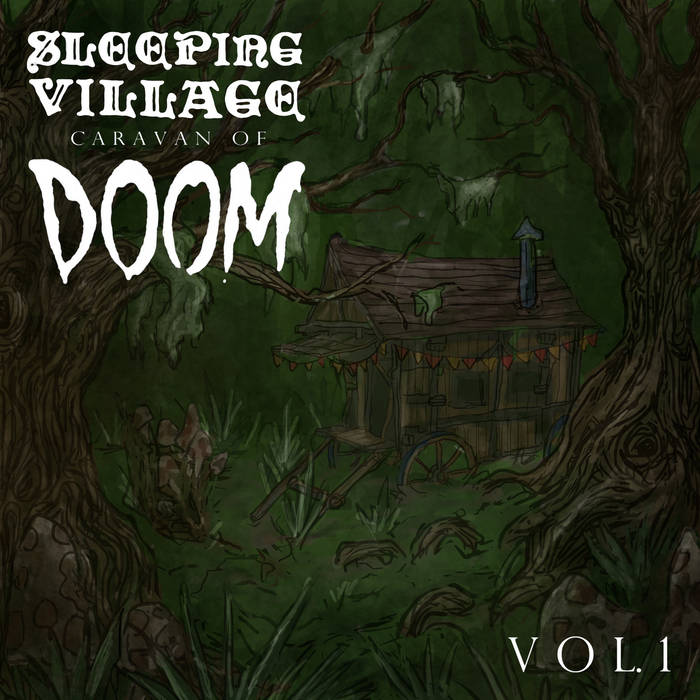 This gloomy music is fitting for the cold, overcast winter days of December and January. The drowsy riffs and heavy rhythms are ambient, yet sinister. I love the screaming vocals on Children of Talos by Dizygote. I also love the powerful female voice on Why Fear The Godless by Doomfall. This absolute unit of a track clocks in at over 12 minutes long.
This music is haunting. and yet, soothing. Even a speedster like myself can enjoy the chill pace and zoned out vibe. These tracks are spellbinding, esoteric, and groovy. I would recommend checking out this compilation. It's far out, man. Find it at this link.
Albums
Pyres by The Blackout Pictures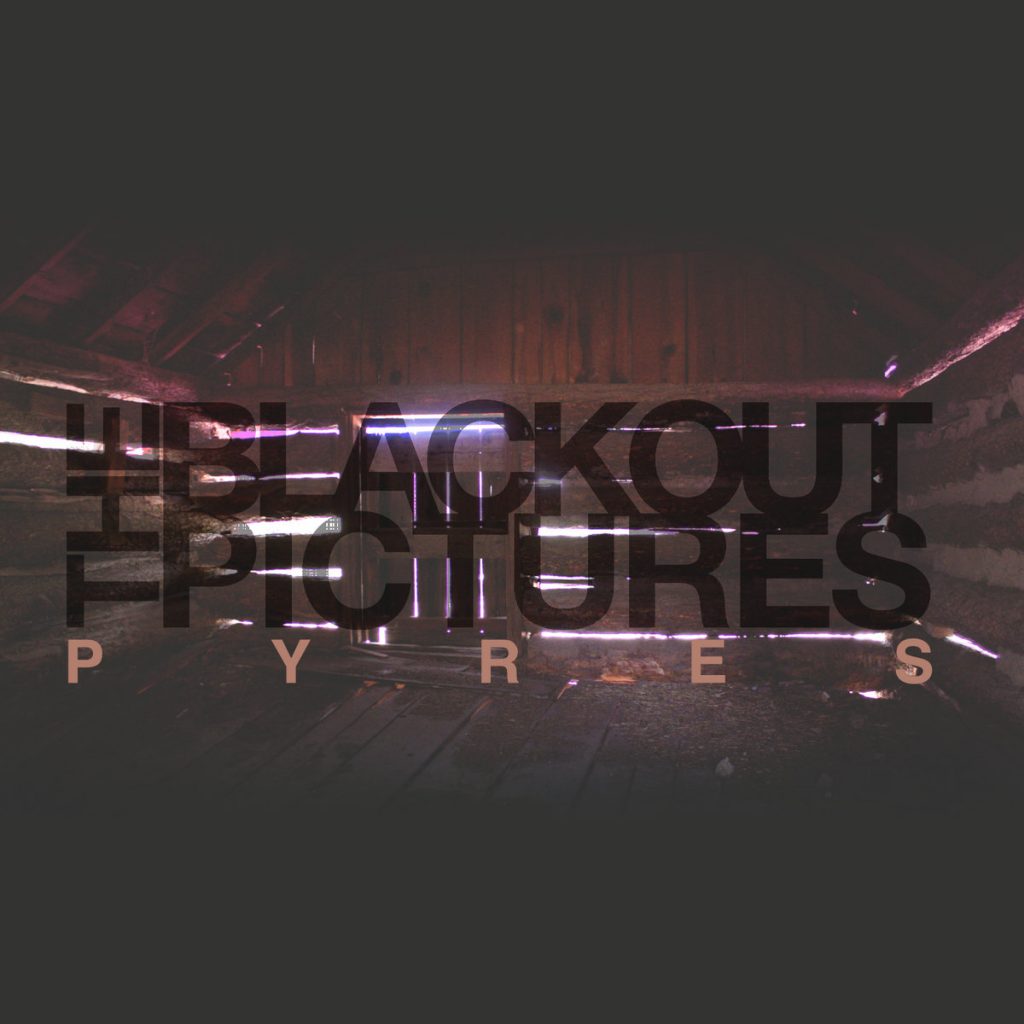 I like mathrock, prog, and technical music in general, so I freaking love The Blackout Pictures. They sound like Dillinger Escape Plan fronted by a rad, rockin' riot grrrrl. But the guitars also seem heavily influenced by classical music and progressive rock. The riffs are technical and ornate, evoking the likes of Mozart's Rondo Alla Turca, also known as Piano Sonata #11. The multilayered compositions are a real treat to listen to. And yet, there is an edge of raw energy and emotional complexity.
My favorite tracks include Phoenician Sailor and Cimmerian Shade. Lead singer Lindsay Payton has a powerful voice, supported by back up vocalist and bassist Theresa Anderson. Guitarists Jared Weiss and Brandon Smith both shred, and drummer Jeff Jedlowski is a total speed-demon. Together, The Blackout Pictures are a force to be reckoned with. Their music is not for the faint of heart. Available here.
Duma by Duma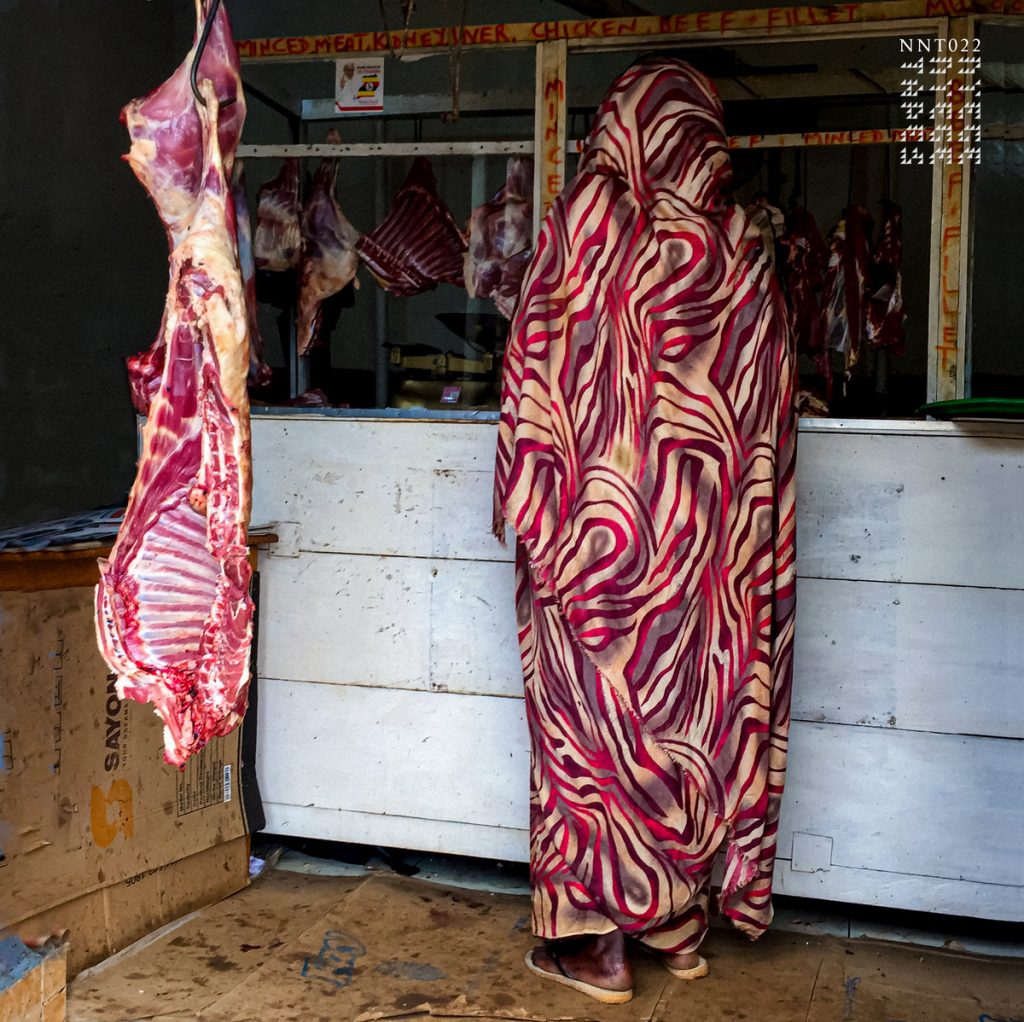 Hailing from Nairobi, Kenya, and distributed by Nyege Nyege Tapes in Kampala, Uganda, Duma blurs the line between electronica, trap, and metal. This music is just plain heavy. Almost suffocatingly so. The soundscapes are hellish and dissonant, and yet, that's why they're so catchy. It's like your ears and brain want the open-ended melodies to be resolved, but they never quite are. The result is uncanny. Duma's music videos are especially bizarre, surreal, and trippy.
Between the dank beats, the eerie rhythms, and the screamed vocals, this album is full of tension and intrigue. It would be good music for a rager of a party. The kind of barn-burner where things get weird. It would be equally effective to listen to it alone at 4 am after yet another sleepless night. This album is extremely dark, mentally, emotionally, and thematically. So, naturally, I'm obsessed. Check it out here.
Honorable Mentions
I also immensely enjoyed Father of All Motherfuckers by Green Day, Dealing with Demons by Devildriver, and Shadows of Lonehill by Raventhorn. However, each of these already had their own album reviews. I wanted to give some other equally stellar albums a chance to shine in this stand-alone article.
Similarly, I've been listening to several favorite albums on repeat. These tried and true classics include Sex Love and Rock N Roll by Social Distortion, The Empire Strikes First by Bad Religion, The Words In Ink Don't Lie by Endicott, and the self-titled release by Despite Loyalty. Too bad these bangers were all dropped prior to 2020. Oh well.
Outro:
There were so many awesome releases last year, including EP's and singles. However, in such a nightmarish post-apocalyptic dystopia, these 5 compilations and albums stood out as especially poignant. All of these releases are all available on Bandcamp. No matter how bleak the future may seem, good music can help one weather even the harshest of storms. Thanks for keeping the scene alive!